Directors at Google, John Lewis and M&S spoke today about backing the right tech.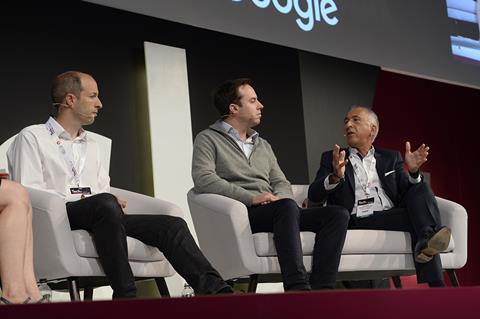 Speaking at Retail Week's Tech. event, John Lewis online trade director Mark Felix said: "We have more opportunities as a business than we have capital. And as a co-owned business we have a duty to our partners to make sure we invest in the right projects."
"We approach it [identifying the correct technology to invest in] in a very disciplined way," M&S customer, marketing and M&S.com director Patrick Bousquet-Chavanne added. "The deployment of capital is critical and you can be wrong on scale."
He explained that he believed it was important to back and test technologies to diversify options in the future.
Google head of retail Jamie Murray Wells said that it was important to remember the customer goal when investigating new technologies.
"In the past companies have [invested in] great tech in for its own sake," he said. "You need to identify the customer problem and how to solve by using tech."
Murray Wells also spoke about the importance of organisations guarding against tunnel vision.
"At Google, we think that 20% of [every employee's] time should be spent looking at something peripherally relevant to you," he said. "An issue that is still relevant to the business but not directly connected to your team."
He added that many of Google's innovations, including Gmail, had come about in this way.