Retailers hope the Queen's Diamond Jubilee weekend will spark a rush of celebratory spending and lift consumer confidence after a wet spring dampened sales.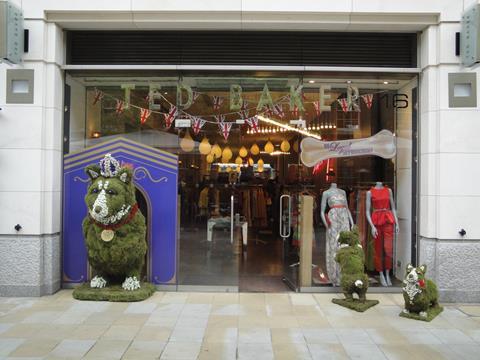 A successful Jubilee period would raise hopes that the forthcoming summer of sport would sustain any rise in consumer sentiment.
Competition will be fierce in grocery as Tesco and Asda offer competing money-off deals. Party platters can be ordered from Sainsbury's and Waitrose is supplying 10,000 meals to the Buckingham Palace Jubilee picnic.
Asda predicts its will record its strongest trading weekend of the year.
Iceland founder Malcolm Walker was upbeat about the Jubilee. He said: "We do well at Christmas but we do not usually do any extra business around the World Cup. The Jubilee will be different because it's a one off and we do expect to do really well on party food. We've got the bunting out and the stores are looking good.
"I really hope it will get people spending, we heard constantly that there are 6% of people unemployed but 94% of people do have jobs. I hope it will lift the doom and gloom."
M&S boss Marc Bolland said last week that shoppers were budgeting for festivities.
The New West End Company is hosting a Jubilee street part in Piccadilly Circus this weekend.
Debenhams group trading director Suzanne Harlow said: "We saw a feel-good factor with the royal wedding, which we're hoping to see again."
A spokeswoman for The Co-operative Food said: "This summer will see an unprecedented level of major events, with the focus of the world on the UK, so The Co-operative is gearing up to meet high levels of customer demand.
"Everyone will be making the most of the long Jubilee weekend and the opportunity to spend time with family and friends.
Debenhams group trading director Susanne Harlow said: "At Debenhams, our windows have a Britain's made fabulous theme with a huge range of patriotic products to celebrate the Diamond Jubilee.
"We saw a feel-good factor with the royal wedding last summer which we're hoping to see again over the bank holiday weekend.
"We have everything you need for a right royal knees up - from party dresses to light up crowns, from table wear to Union jack duvet covers, we have it all."
Moneysupermarket.com research indicated shoppers would spend £823m over the long weekend compared with the estimated £480m spent over the royal wedding.
Poundland trading director David Coxon said: "The Royal Wedding range last year was really popular and because of this we're expecting an equally high – if not higher - demand from customers for the Diamond Jubilee too."
But Verdict lead retail analyst Sarah Peters warned an upturn in sales for clothing, DIY and garden retailer is "highly weather dependent".
Topp Tiles chief executive Matt Williams said: "The Jubilee won't be a benefit to us but I don't view it as a negative either. It can't hurt consumer confidence and that's really important to us."
A spokeswoman for N Brown said: "We believe this year's Jubilee will impact trade as per other bank holidays - we expect the usual downturn over Saturday, Sunday and Monday. In a way, the extra day compensates for the Royal Wedding Day last year although we anticipate a lower impact as many events appear timed for Sunday/ Monday and there will be a degree of 'getting back to normal' by the Tuesday."
Seymour Pierce retail analyst Freddie George said: "I don't think the Jubilee will be as big as expected. People will be at home glued to their TVs rather than out shopping. The sporting events will be big for food retailers but I worry about the number of discounts in apparel."