Lessons for the year ahead
Retail's golden quarter 2021 was a three-month period like no other.
After almost two years of pandemic-led uncertainty, some retailers implemented their festive campaigns earlier than ever, while unprecedented supply chain pressures and the rise of the Omicron Covid-19 variant presented further challenges for the industry.
In this digital report, produced in association with Criteo, DHL, TrueLayer and Yotpo, we highlight the trends that shaped this unusual golden quarter and pull out lessons that can help your business survive and thrive in the year ahead.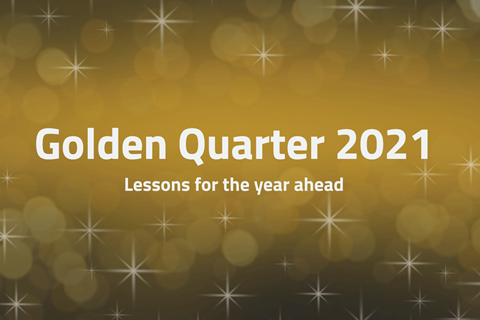 Access your free copy of Golden Quarter 2021 to discover:
Which retailer leads the Christmas trading league table
How consumers shopped during golden quarter 2021 and what influenced purchasing decisions
The new shape of peak trading
The season's big winners and losers
The winning strategies that helped retailers through the storm