Apple has been named as consumers' favourite shop for store design, with its use of technology impressing the masses.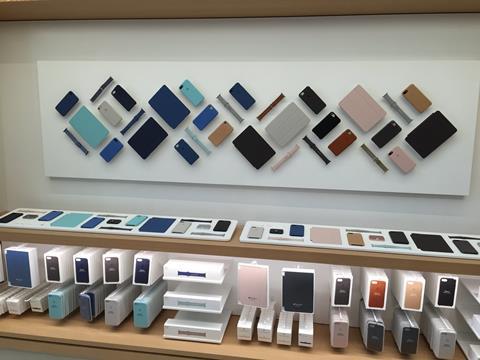 The electricals giant was highlighted by 22% of shoppers as having the best designed store in an exclusive survey carried out by Retail Week and ISG.
Retail Week and ISG polled 1,000 consumers to identify what it is they want from retail interiors and overall experience, as well as their attitudes towards technology and convenience in stores.
The results, which have been published today as part of an interactive guide, overwhelmingly revealed that consumers continue to identify their best retail experiences with brands that provide a simple, uncluttered store layout that is easily navigable, with brilliant displays and great lighting.
Apple led the pack with 22% of votes, followed closely by Marks & Spencer with 21% and John Lewis with 18.4%.
Apple was praised for its good use of technology in store, with 60% of respondents flagging this as the prime reason they think the retailer's offering is so good.
Store windows and displays, lighting and the overall layout were other contributing factors that ranked highly.
You can gain further insight on what both retailers and consumers think makes the perfect store design by accessing the full interactive guide.