Supermarkets in Britain could start to close as the grocery industry battles falling sales, Waitrose managing director Mark Price has warned.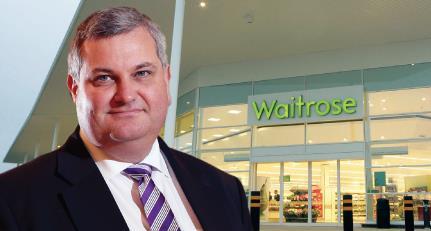 In an interview with the Daily Telegraph, he said it was "incredibly hard to call" whether all of the UK's supermarkets would survive the current period of change and shifts in shopping habits.
He said sales in supermarkets would be falling for the next few years and that some may have to start to close stores.
Price said: "This is as fundamental as supermarkets coming into the UK in the 1950s and reinventing what food shopping was all about.
"I think we are at one of those inflection points where customers are acting differently and retailers are going to have to respond to it."
He compared the plight of supermarkets to DIY retailers such as B&Q and Homebase, which recently announced it will close one in four stores.
Mr Price said: "Look at B&Q. Look at Homebase. I think that food is probably four or five years behind non-food. What you have seen over the last five years is 12% of non-food space taken out of the market. You have had no food space retired over that period. In fact what you have been seeing is food space growing by 3% to 5%. So, more and more space has been added at a time before you get the impact of internet, convenience shopping and all the other shifts that we talked about."