Some UK supermarket chains have begun rationing the sale of peppers to two per customer, while others have run out completely.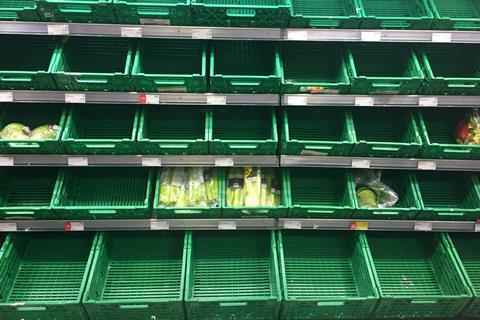 Morrisons has rolled out rationing to limit the sale of peppers to two per customer, with the hope that supply of the fruit will improve in the next week or so, according to The Times.
Other supermarkets, such as Waitrose, have completely run out of peppers in some stores, with the yellow variety understood to be in particularly short supply.
The latest spate of retailers being forced to put limits on the sale of peppers comes after tomatoes, peppers and other vegetables were limited in February, with unseasonably cold weather and poor harvests in Europe being blamed.
The British Retail Consortium said: "As with the tomato and cucumber shortages, retailers blamed extreme weather in Europe rather than Brexit.
"Difficult weather conditions in the south of Europe and northern Africa disrupted harvest."
However, UK farmers have also warned of shortages due to an overreliance on sourcing peppers, tomatoes and cucumbers from overseas, and not paying domestic producers enough to grow them.
The Lea Valley Growers Association, which produces three-quarters of the UK's cucumbers and peppers, said half of its 80 members opted not to plant vegetables this year over concerns they would make financial losses on the product.
Get the latest grocery news and analysis straight to your inbox – sign up for our weekly newsletter