River Island has become the latest retailer to join the Friars Walk development in Newport, South Wales, with a two-storey space opposite H&M.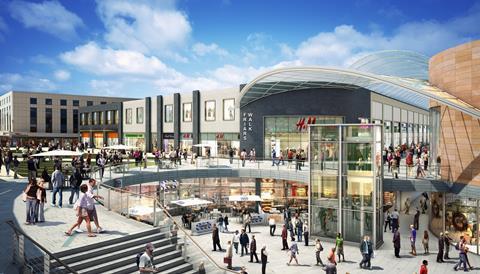 Friars Walk is one of the few retail developments set to open this year and the young fashion brand joins a growing number of fashion retailers making their debut or returning to Newport, including Debenhams, Next, Topshop and New Look.
Stuart Harris, commercial director and co-founder at Queensberry, said: "River Island is another fantastic addition to our line-up and we have now secured all of the UK's major high street fashion brands. Retailers are recognising the huge opportunity a rejuvenated Newport can offer and we now have discussions ongoing on the remaining units with a little less than one year to opening."
Strutt & Parker, Lunson Mitchenall, and Cooke and Arkwright are joint agents for Friars Walk.