How to build long-lasting relationships with disengaged shoppers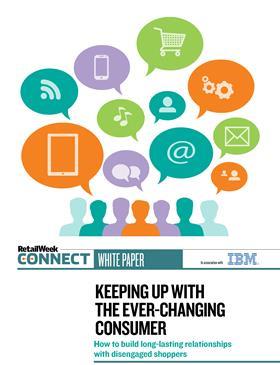 From the rise of private sharing to the effects of new technologies on our cognitive behaviours, consumers are now more unpredictable than ever – and are arguably more disengaged with brands in our 'always-on' world.
This white paper, produced by Retail Week in association with IBM, investigates how consumer behaviour is fundamentally changing, revealing how brands can successfully connect with shoppers on a deeper level.
Download Keeping Up With the Ever-Changing Consumer to discover:
How can retailers identify consumers' 'emotional motivators'?
What is the solution to dealing with shrinking attention spans, low levels of trust and a lack of emotional investment from consumers?
And, finally, what are the best ways to make personal connections in an age when one-to-one interactions are in decline?

UK entry point to information on business solutions, security solutions and storage solutions.