Ferrero has all-but completed its £112m takeover of chocolatier Thorntons, subject to approval from the European Commission.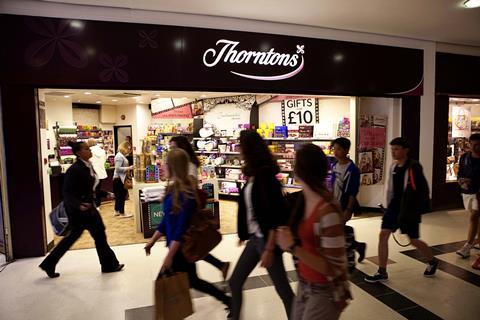 Ferholding, a subsidiary of Ferrero, said it has now acquired, received acceptances to acquire, or is contracted to acquire 90.12% of Thorntons shares.
That figure has pushed it past the threshold required to trigger the compulsory acquisition of any remaining shares.
Ferholding said it will now dispatch compulsory acquisition notices to all Thorntons shareholders who have not yet accepted its offer.
Those remaining shareholders will be mandatorily paid the agreed price of 145p per share for the £111.9m deal to be completed.
Ferrero's offer was due to close tomorrow following three separate extensions, but the Italian chocolate maker is allowed to keep the offer open while the compulsory share acquisitions take place.
Sources said it meant the deal was now into its "final phase", although Ferrero still requires approval from the European Commission. That is expected by early September.