Phase Eight is eyeing plans to expand its brand offering to include homeware and jewellery thanks to expertise from its new owners.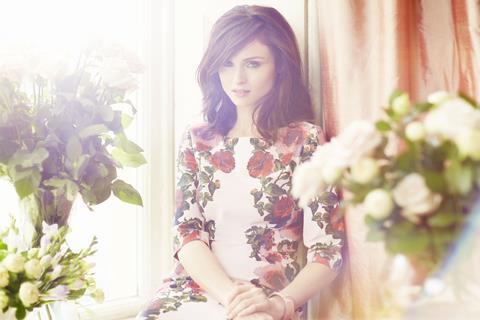 Phase Eight is looking at extending its offer next year to include homewares and jewellery using the knowledge from its new owners the Foschini Group, which purchased a majority shareholding in the fashion retailer in January, in a transaction that valued Phase Eight at £238m.
South African retailer Foschini has over 2,200 stores across Africa covering fashion and jewellery, as well as home and telecoms. Phase Eight aims to leverage its parent's diverse range to begin selling new products.
Phase Eight managing director Lee Harlow told Retail Week that until now the retailer did not have the in-house expertise to expand its offering further than fashion.
"We are a purely fashion-led business and Foschini has the expertise in other areas and we're trying to leverage that," he said.
Phase Eight chief executive Ben Barnett said: "Something we've always wanted to do is extend the Phase Eight brand further, we think it can travel both geographically, but across different categories and that's something we're really excited about and perhaps something we wouldn't have been able to do without Foschini involvement."
Barnett said Phase Eight is looking at offering jewellery and homewares in both its UK and international markets next year. "Foschini has a very strong African footprint, but they've never taken the brand outside Africa.
"They're really keen to work with us to take some of those brands outside Africa into the Middle East, Australia and the UK."
The retailer also aims to open its first standalone South African store in either the last quarter of this year, or early next year.
"It's a fantastic country, it's not going to be our largest retail market, but [we're] excited to have some stores out there," he said.
International
Barnett said the Britishness of the brand has really helped with its international expansion plans, and says the retailer has experienced "phenomenal" growth over the last three years. The retailer now has a total of 441 stores and concessions in 18 different markets – with 106 stores and 205 concessions in the UK and 16 stores and 114 concessions internationally.
"We don't do any franchising or wholesale so we have control of our own stock everywhere in the world, from Mexico right the way through to Australia," said Barnett. "So the ability to put our fixtures, fittings and our own staff in gives us greater control of the brand."
He added that Mexico has been the biggest surprise in terms of international performance, after launching four concessions last year. "We were expecting them to be good but far from exceptional, but they've been outstanding so we're opening a further three in spring/summer this year and we'll have a dozen by the end of this year."
Studio Eight
Phase Eight is also launching its first plus-size range called Studio Eight in the UK later this year due to popular demand from customers.
Barnett said the lack of contemporary plus-sized retailers is a "uniquely British shortcoming", with other European markets like Germany, Spain and Italy already ahead in the market.
"I don't know why, but historically the market has been at a lot lower price point and no one has really tried to create a contemporary plus-sized brand," he added.
"Online you've got a much greater access to great clothing for that woman, but they're still under-represented," he said. "But there's no reason why she shouldn't want to shop with her friends in an English department store."
Harlow said the retailer hopes to launch its autumn/winter collection in 50 department stores in July and August this year, which he said is a "ringing endorsement" and proves there is a massive gap in the market.
"It's the DNA of Phase Eight designed with the fuller figure in mind. A lot of thought has gone into the shape of the fuller figure. Having built Phase Eight on a design philosophy of unique prints, quality fabrics and elegant style, we wanted to use that experience to create a plus-size brand that is much needed in an under-valued market," said Harlow.
The intention is to launch spring/summer in further stores next year.