Phones 4u administrator PwC has ruled out a last minute rescue plan that would have involved the retailer's bondholders taking part in a debt-for-equity swap.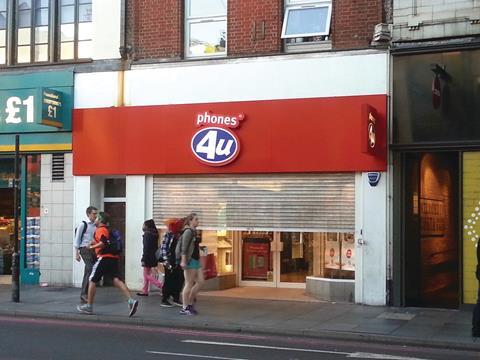 During a call with bondholders yesterday, the administrator said there was "no realistic prospect" such a deal would be possible.
The bondholders proposed swapping what they are owed for equity if network operators Vodafone and EE agreed to revive their contracts with Phones 4u.
However, PwC ruling out the rescue plan means the most likely course of action now is to sell off the Phones 4u stores piecemeal.
Both Vodafone and EE are among the companies in discussion to snap up some of the retailers 560 stores.
In total the creditors hold £430m in senior bonds issued by Phones 4u, which are on the verge of being wiped out if administrator PwC places the retailer into liquidation.
Phones 4u entered administration on Sunday after EE followed Vodafone in revealing it would not renew its contract with the retailer.