As consumer technology gets ever more advanced, how do you keep up with developments in a store environment? Rebecca Thomson looks at the future of point-of-sale systems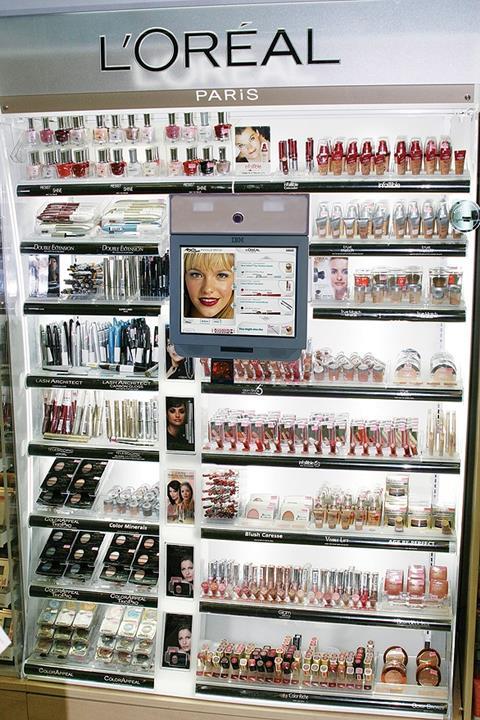 The recent explosion of new customer-facing technologies, from iPads to internet TV, is changing the way many retailers do business. Having spent the past five years or so overhauling the consumer technology market, the tentacles of market leaders like Apple and Google are beginning to reach into corporate IT infrastructure and tweak the building blocks of companies.
IT systems may not be as exciting as the latest mobile phone release, but the way people shop can't really change until the infrastructure of a retailer catches up with what consumer technology can do. While smartphones, tablets such as the iPad and social networks have transformed the consumer market in the past few years, retailers are largely still using legacy systems to serve customers. As businesses catch on to the advantages that advanced IT can bring and get to the stage where they're happy to invest, the prediction is that store technology will start to morph in the same dramatic way that mobile phones have.
Out with the old
EPoS is one area set for a revamp and some experts predict it will only be a matter of time before traditional systems become redundant in some retail sectors. For certain retailers, current systems won't be much use in a world where customers expect to be able to buy anywhere and want intervention from assistants only when it's needed.
Brian Hume, managing director of consultancy firm Martec International, says suppliers will need to diversify the EPoS systems they have on offer if they haven't already. Lower-volume transaction retailers - such as fashion or DIY - could see their in-store EPoS morph into something more closely resembling their online website interfaces than a traditional till system, and devices will come complete with in-built scanners and some form of contactless payment technology.
"EPoS as we know it will go," says Hume. "It will take five or 10 years but the definition of EPoS will change."
Major IT suppliers appear to have cottoned on. Software companies such as ATG and Sterling Commerce are already producing technology that will help and enable this change to happen, and both have recently been bought by IT giants Oracle and IBM respectively.
John Lewis is using Sterling Commerce technology, and has also recently moved to a web-based EPoS system that is managed centrally at its head office. Director of operational development Lesley Ballantyne says the Java-based technology is more efficient, will be able to scale up as the business grows and serves customers quicker than its old system.
Going mobile
She says the main development in the coming years will be the difference mobile point-of-sale systems make to customer service. "Mobile point of sale and payment will give the customer more control and convenience. Customers will be able to scan a product via their smartphone, look up ratings and reviews, then purchase and collect. Payment could be taken at any time and anywhere in the shop, enhancing the customer experience."
Aurora Fashions, whose brands include Warehouse, Oasis and Karen Millen, has been trialling tablets that provide web access in store in the last year. Group IT director John Bovill says the journey into mobile point-of-sale systems will, for some retailers, be quicker than many expect. Scanning technology can already be embedded in mobile phones and in-store devices, and the next step will be to make the rest of the payment stage mobile.
"In the future, sales assistants probably won't be behind the cash desk - they will be much more mobile," says Bovill. "Cash desk technology will be more customer facing and, increasingly, browser-based. At the moment people mostly have legacy systems but you will see technology change."
There will of course be practical challenges to iron out - purchases need to be packed, and security tags and clothes hangers need removing. Some terminals will still need to be able to take cash. But these are hurdles to be jumped, not barriers that will stop things changing. Answers are already cropping up to some questions, with technology companies starting to provide services that send receipts straight to an email account - a service that Apple's retail stores already offer.
BT Expedite chief technology officer Steve Thomas says six or seven of its customers are thinking
about moving a point-of-sale application onto the iPad, with luxury fashion retailers especially keen on the sleekly designed gadget taking the place of cumbersome tills. "A lot of retailers are thinking about it," he says. "The traditional interaction between store staff and customers will in many cases be replaced with a device that allows assisted selling."
The shift in point-of-sale systems doesn't just herald a change in processes, but a new realm of possibilities for capturing customer data. Targeted Amazon-style advertising will be possible at the point of sale, suggesting other similar or complementary products, and the devices will also be able to transmit general advertising, says Richard Cotterell, marketing director at EPoS supplier Vista. "The retailer will have the customer captured in front of a screen and be able to market to them at a point in the transaction where they are most likely to be receptive to further offers," he says.
Big benefits
Many of these developments may be most pertinent for low volume transaction retailers, such as fashion and DIY. They could be particularly useful for large stores where freely roaming staff with information at their fingertips will be helpful for customers, and where a mobile point of sale will help bring down queues and increase convenience. There might be a role for this kind of system in every retailer, but some are always likely to need dedicated cash desks or tills for bagging products to provide a central point of focus and get customers through quickly.
Hume says: "Supermarkets will need to join up their channels in a different way. They have very high volume store transactions and you can't do 960 items an hour per cashier with web software."
So while the evolution will be more dramatic for some, and while new technologies will no doubt play a role for Tesco and other big supermarkets, there is likely to be a role for more traditional, efficient EPoS systems for some time yet. The role of traditional EPoS, though, is likely to be reduced.
Ali Athar, chief executive officer at software company Itim Group, says most shops will house a mix of EPoS systems: "We will see a difference between a few terminals with cash drawers, and the bulk, which deal only with cards or contactless payment."
The right mix will be unique to each company, but as Ballantyne says, every retailer will need flexibility and scalability to cope with anticipated growth, and their systems must also be future-proofed to ensure mobile, CRM and pesonalisation can be incorporated. The exact shape of the systems is unknown, but retailers need to be on their toes and ready to adapt as the need for change becomes more pressing.
Key points
EPoS systems will be overhauled as mobile technology takes over
Many will become web-based to cope with multichannel requirements
Cash desks will become less important as different ways to pay evolve
Linking in supply chain and CRM systems means retailers can market to customers at the point of sale
Queues should shrink and customer service improve as pressure on sales staff lessens
Larger stores like supermarkets will have a mix of traditional EPoS systems and mobile payment devices