Iceland has become the latest retailer to establish a start-up tech accelerator programme as it seeks to take advantage of the opportunities heralded by digital innovation.
The Iceland Innovation Lab, run in partnership with investment and corporate innovation specialist L Marks, is designed to "self-disrupt and embrace digital methods to future-proof business operations and enhance customer experiences".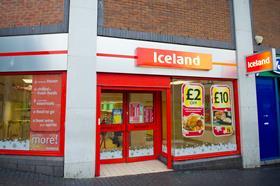 Iceland will work with start-ups to validate their business ideas over nine weeks and help them grow through partnership and investment.
The grocer has identified a variety of themes in which it is especially interested: seamless customer experience; an optimised supply chain; in-store processes; and sustainability.
Iceland has committed to eliminate plastic packaging from all of its own-label products within five years.
As part of the innovation programme, the company is especially keen to hear from clean tech start-ups, which will help it to "maintain industry leadership in building an eco-friendly supply chain".
L Marks chief executive Daniel Saunders said: "We are looking forward to uncovering the most exciting start-ups from around the world, particularly those in the area of sustainability.
"Addressing the use of plastics is of crucial importance and Iceland is leading the way in their pioneering work to eliminate plastics in their packaging.
"We are excited to be engaging them with start-ups that will help accelerate this ambition."