Dixons Carphone is implementing cloud technology to bolster its back-end operations against seasonal peaks in customer demand.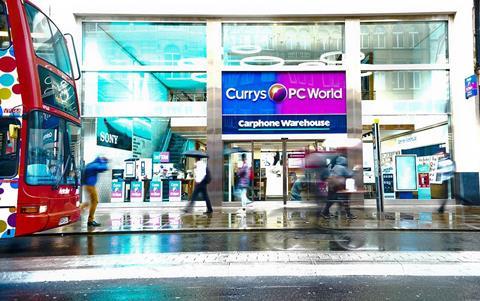 The tech and electronics retailer has partnered with technology supplier IBM to migrate the data from its pre-merger systems on to a single platform.
The technology investment is intended to make the retailer more resilient to peaks and troughs in shopper spending.
Dixons Carphone will consolidate the data from Dixons Retail and Carphone Warehouse infrastructures on to a single operating platform, half of which will be stored in the cloud and the remainder of which will be saved in physical servers on-site.
Dixons Carphone IT director David Hennessy said: "We are the retailer people trust to bring technology to life in a way that works for them and we are confident in IBM's ability to support us in the next stage of our development."
IBM Europe cloud architect Rashik Parmar said: "Dixons Carphone is taking an innovative approach to the challenges of merging enterprises.
"Establishing a hybrid cloud infrastructure will provide flexibility, scalability and security across multiple environments, which will not only expedite the integration, but provide a path for growth going forward."