Fashion giant Asos has become the latest etailer to launch a click-and-collect service as it vies to compete with multi-channel retailers in the battle for convenience.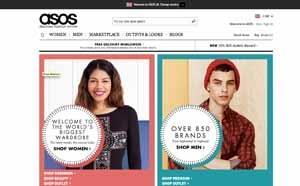 Asos has adopted CollectPlus' store network as collection points for customer deliveries, following the success of fellow young fashion etailer Very's success with the scheme.
Owner of Very, Shop Direct boss Mark Newton-Jones said 18% of all orders were delivered to the network of 4,500 local corner stores in the two weeks before Christmas.
Asos has been using CollectPlus to return items since last September but launched it as a collection method, called AsosCollect, last week.
Asos customer delivery manager Robert Muldoon said: "We are sure that this will prove a convenient addition to our delivery and collection options. Recognising the busy lifestyles that many of them lead, it is crucial for us to provide the best possible service when it comes to deliveries."
Convenient delivery is the biggest challenges facing online retailers. Online giant Amazon launched collection lockers within shopping centres and offices across the UK last year to make delivery more convenient for customers.
Very has been heavily advertising its click-and-collect service as it aims to take advantage of the popularity of the delivery method. Click-and-collect accounted for 9.8% of all online sales in the quarter to the end of January according to IMRG Capgemini Quarter Benchmarking Index.