Footwear retailer Shoe Zone has called an abrupt halt to years of expansion plans by revealing it is to close 90 of its Stead & Simpson stores because of poor trading in December.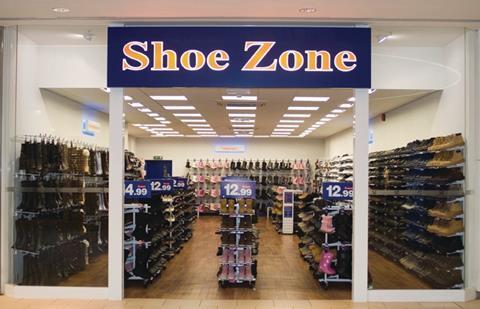 The specialist footwear sector has long been a difficult market to trade in against the background of a poor economic climate and, while the core Shoe Zone value business has thrived, mid-market Stead & Simpson has struggled.
But the retailer is no stranger to struggling businesses. It has actively pursued a strategy of snapping up troubled footwear retailers and trimming their store portfolios.
In 2000, the company - then called Benson Shoe - acquired the substantially loss-making Oliver Group, taking on 250 stores. That was followed by the acquisition of The Co-operative's loss-making 240-store Shoefayre business in 2007, which was immediately trimmed by 30 stores, Retail Week Knowledge Bank estimates.
The retailer's purchases over the past 13 years have doubled the group's estate to around 800 stores, and it is now the UK's largest footwear multiple catering for the value and mid-market consumer demographic.
Brothers Michael and Christopher Smith purchased the Benson Shoe business, founded by a group of manufacturers including their grandfather in 1917, in 1980 and rebranded it as Shoe Zone in 2001. The next generation of Smiths, brothers Anthony and Charles, now run the retailer as chief executive and deputy chief executive respectively.
Shoe Zone bought Stead & Simpson out of administration in January 2008 after competition intensified and losses widened at the one-time sector leader.
The acquisition added 330 Stead & Simpson-branded stores to Shoe Zone's estate, taking its group property portfolio to 950. However, it quickly scrapped 100 Stead & Simpson shops.
But 2008 was a difficult year for Shoe Zone and, as conditions in the footwear market worsened, the retailer came under increased price pressure from the supermarkets.
Shoe Zone was forced to cut prices to shift high levels of surplus stock left over from the Shoefayre and Stead & Simpson acquisitions and faced considerable integration costs.
After digging in its heels, Shoe Zone's fortunes turned around as cash-strapped shoppers flocked to the value store. Pre-tax profits almost doubled to £15.3m in 2009 and like-for-likes rose 10.7%.
However, the retailer's profits have since declined as it invested in new stores, refurbishment and a transactional website - launched in 2010 - before poor trading further impacted performance.
The company changed its year-end from December in 2010 to September and in its most recent figures reported a pre-tax loss of £7.6m in the nine months to September 2011.
To protect Shoe Zone's future, it is clear the business will need to focus on returning to profitability and
continuing to strengthen its multichannel business.
The transactional website became its store with the largest turnover in its first year and it now offers a number of delivery options and click-and-collect.
Knowledge Bank analysis indicates the staff costs to sales ratio must also be tackled if profits are to improve. The staff costs as a percentage of sales grew to "an unsustainable" 23.7% over the shorter financial year in 2011 and Knowledge Bank argues this figure needs to be brought down to between 15% and 17%.
The balance between the Shoe Zone and Stead & Simpson formats will be a key concern for the business in the near future as a focus on value remains key to its survival. But giving 90 Stead & Simpson shops the boot might be just what the business needs to get back into the black.
Family firm
Chairman Michael Smith
Deputy chairman Jeremy Sharman
Chief executive Anthony Smith
Deputy chief executive Charles Smith
Owned by Smith family interests