PAID FOR POST
More voices from the retail industry
Gone are the days of fashionistas cherishing the spring and autumn ready-to-wear collections. We first saw this trend of 'see now, buy now' in 2016 and it's not going away – in fact, it's only getting bigger.
The industry's answer? Seasonless fashion. With London Fashion Week in full swing this week, it is anticipated that the concept of trans-seasonal fashion will be evident in many of the shows and collections.
Traditional cycles are out, seasonless is in
Next is one example of a retailer that has moved to a shorter season model by introducing a series of smaller ranges followed closely by the in-store launches.
Topshop launched Topshop Unique, which works off the runway to retail model, showcasing its collection at London Fashion Week with shoppers then having the ability to purchase online and via exclusive Topshop stores.
There is also an evolving trend towards simply naming collections after the month they take place in, or even giving them a separate number.
We now expect to see retailers innovating in new ways to please shoppers and increase sales, underpinned by the use of technology.
Finding inspiration in analytics
Predictive listening tools are one way retailers are beginning to innovate.
Analytics and social monitoring software can help retailers to improve their ability to gather and interpret data to see what's trending.
In fact, data analytics is where 71% of retailers are prioritising their investment to better understand customer behaviour.
Driven by social media buying platforms, younger shoppers in particular are demanding immediacy and they are heavily influenced by who is promoting a product, as well as what their peers are purchasing.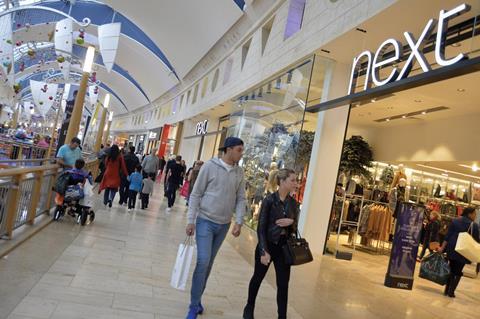 More than half (51%) of shoppers will buy an item they've seen the same day, and more than 80 percent (84%) will purchase that item within the same week.
Technology is also shaping how and when items are delivered. We found 59% of retailers use predictive analytics to improve warehousing and logistics. This is a game-changer during peak delivery periods.
Using innovative tools such as these helps retailers to pull information from all customer touchpoints into a single place for a complete view of what is trending.
Great expectations
We found 68% of retailers are investing in technology to improve customer experience amidst the shift to non-traditional buying cycles.
Oasis' 'Seek and Send' service searches stores for items out-of-stock online and then ships the product directly to the shopper.
Other retailers are deploying iBeacons, which alert sales assistants when customers they recognise enter the store, automatically pushing information such as their browsing history and recent purchases to assistants' iPads so they can make personalised suggestions.
Fashion-forward
By reducing the reliance on seasonal products and marketing, and investing in areas such as customer experience software, analytics and mobile technology, retailers can become far more responsive to shopper demand.
The result? A quarter (26%) of fashion retailers estimate that moving to seasonless fashion cycles could add as much as £1m to £5m to their bottom line. Who wouldn't want to benefit from that?
Find out what 50 leading fashion bosses are saying about seasonless buying and connecting with their customers through the shift