Designer brand Ted Baker today opened its first ladies beauty salon in its Cheapside store, London.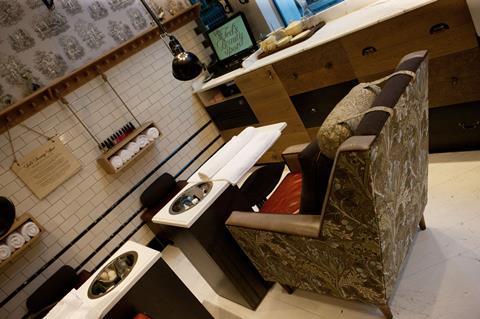 The 300 sq ft salon, located in its Ted Baker & Friends store, offers nail care and eye brow treatments and threading.
The retailer already operates three Grooming Rooms, which are barber salons for men.
Ted Baker brand communication director Craig Smith said: "Because of the success of the Grooming Rooms there has been growing pressure from customers at the Cheapside store who wanted a ladies beauty offering.
"We are starting with one proposition and will see how it is received and go from there. There is a lot of potential for the Beauty Spots."
Within the store reclaimed wood, furniture and soft furnishings featuring vintage William Morris fabrics decorate the space to give it a more vintage feel.