Three weeks into his new role, Nigel Oddy speaks to Retail Week in his first interview as chief executive at House of Fraser.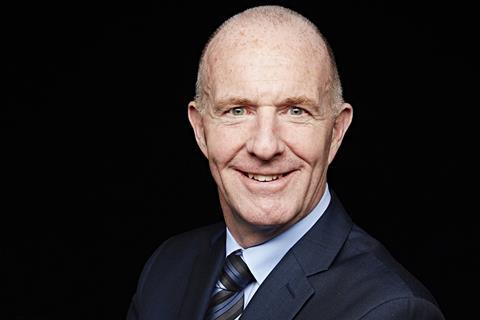 Having stepped up from chief operating officer at House of Fraser, Oddy says taking the reins from former chief executive John King is pretty much business as usual, but the retailer has some big international ambitions over the next year.
"I've worked very closely with John for the last two years, it's a slightly different role, but the team is the same and it's sort of business as normal really," he tells Retail Week in his first press interview in his new role.
"I'm retail through and through," he says, explaining how he started his career at Marks & Spencer as a young management trainee before climbing the ladder to be the general manger of its Marble Arch store. Following that he landed roles in buying and merchandising and then set up M&S's sourcing office in Hong Kong.
He joined House of Fraser eight years ago when the business was bought by the Highland consortium, and with the recent purchase by Chinese conglomerate Sanpower, Oddy has seen the business go through a great deal of change.
"When I look at how House of Fraser was when I joined, and I look at it now, you can see we've made the shopping experience so much better," he says.
Strategy and international
Oddy's new role will be to lead the team and direct the department store's strategy, which continues to have four cornerstones: the development of house brands, its premium brand offer, its multichannel business and international development.
But the word on everyone's lips at the moment is China.
"Probably one of the biggest challenges over the next 12 to 18 months just from the size and complexity of it, is opening in China," he says. "We're very excited about that, but there's a heck of a lot of work to do to be up and trading this time next year."
Since House of Fraser was bought by Sanpower in spring 2014, the retailer has benefitted from capital injection to become an international business. The retailer already has a presence in the Middle East through its franchise partner Retail Arabia International, but Oddy says China is the big priority.
He describes House of Fraser as the 166-year-old "quintessentially British brand", which the retailer's owner hopes will be well received in the country.
"I was at the premiere of Paddington Bear in Shanghai last week, and every time a picture of London came on – a taxi, a phonebox, anything that was British – there was a cheer from the audience," Oddy says when asked whether the Chinese are still demanding British brands.
"From our point of view, it's great to have an owner who is Chinese and already trading in China in departmental stores, and an owner who is a conglomerate of many businesses, including mobile phones, real estate and retail," he says. "That means they understand the market, which is a huge benefit for us."
Comparing the Middle East with China, Oddy says they are in some ways two similar markets and there is demand for Western and local brands.
"The Middle East market do like the top-end brands, while the major growth area in China is the premium brands rather than luxury," says Oddy. "There are things like size and colour – anything gold and bling in the Middle East will sell, it is a different colour palette in China and they certainly like red."
How global does House of Fraser want to be?
At present House of Fraser is concentrating its efforts on the UK, China and the Middle East, and for now Oddy thinks that is quite a lot for the retailer to be getting on with.
"We will open our second store in Yas Island in the Middle East later this year, and we're thinking of other countries outside Abu Dhabi and Dubai, but quite frankly I think we've probably got quite a bit on our hands at the moment," he says.
"But the other side of it is being a truly multichannel retailer, we need to continue to invest in our online proposition and develop an international website."
House of Fraser already ships to 130 countries through its co.uk site, but it plans to move onto an international platform with currency and language over the next two years. "That will help us become truly international."
UK strategy
But the UK is still firmly on the retailer's mind, with store refits and upgrades part of a major investment plan. After a store is refurbished House of Fraser decides how it can can modernise it, including by introducing wi-fi and other technology innovations.
"But it's about weighing up the priorities and which will give the best return," says Oddy. "And at the same time making sure we're keeping ahead of the others on the high street."
And Oddy certainly believes there is still a place for the "quintessentially British" department store in a multichannel world.
"Department stores are in effect an online channel with bricks-and-mortar because we've got a plethora of brands all within one building. That's the same as a website – a plethora of brands within one website, so we think we're in a pretty good place."