Asos continued its strong performance in the third quarter, reporting rocketing sales at home and overseas and a growing customer base.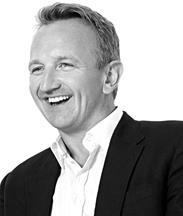 The etailer revealed a 30% rise in retail sales for the four months to June 30. That includes UK sales growth of 28% and international sales growth of 31%.
These latest results follow an 18% jump in pre-tax profit in its half-year profits in April and the etailer expects full-year sales growth to be at the upper end of the 20% to 25% uplift anticipated.
As chief executive Nick Beighton said in his media call with journalists, Asos has outperformed the average online sales performance for the past eight years.
Here are four things we learnt from Asos' third quarter update:
A good international performance included stellar numbers in the US
Asos reported 31% growth in international sales but when looked at in more detail there are big disparities. European sales were up 32% and US figures up an eye-watering 53%.
Beighton said today that the reason was an improved product offering, a US market-leading fulfilment proposition of two-day express and four-day standard delivery and an 8% reduction in prices implemented earlier this year.
It is worth noting too that that 31% international growth figure was dragged down by a 'rest of world' figure of 16%.
That figure, still enough to make many retailers green with envy, is from areas where Asos has decided not to focus its energies in the way it has done in the US market and is therefore illustrative of its powerful consumer appeal.
Asos expects to benefit from Brexit – and so will its international customers
Beighton echoed many business leaders in his tone on Brexit and said it was too early to predict any long-term consequences of leaving the EU. Where he differed with some is that his medium-term outlook is positive.
"Our sales prices, which are denominated in sterling, are now cheaper to EU and US customers. We think that will give us greater sales trajectory"

Nick Beighton
International sales make up 59% of Asos' total, so the etailer can benefit from a weaker pound. Any extra import costs will be softened by greater sales, Beighton believes. He said: "Our sales prices, which are denominated in sterling, are now cheaper to EU and US customers. We think that will give us greater sales trajectory."
Asos' customer numbers have shot up in the past year
Shopper numbers rose 24% in the period, climbing to 12m active customers. As consumers become more accustomed to Asos' model, they behave in a different way.
According to Beighton, they buy more regularly (order frequency climbed 3% in the quarter) and return more often. Beighton said that this behaviour was simply customers using Asos proposition as was always intended, but increased returns will always mean an increased cost alongside any benefit in sales.
Black Friday is no longer a big deal
Asos beat its own Black Friday record this quarter, when it dispatched 3.3m parcels in one week. The etailer continues to invest in its delivery proposition – a Berlin warehouse, replicating its Barnsley hub, will fulfil the European market once it opens next February.