The department store chain is in the midst of a turnaround scheme that involves 'redesigning' the store around three key pillars: fashion and home; beauty and beauty services; and food and events.
It is also focusing on improving its property portfolio, overhauling initiatives such as Designers at Debenhams and partnering with third-party providers such as beauty bar Blow, in which Debenhams holds a stake, and women-friendly gym Sweat!
The new management team has been busy implementing these changes over the last year but it has failed to make a material impact: like-for-likes slid 1.7% while gross transaction value declined 1.5% in the 15 weeks to June 16.
This led to management downgrading the business' profit expectations from a £50.3m consensus to between £35m and £40m.
Property
Debenhams is currently overhauling its extensive property portfolio.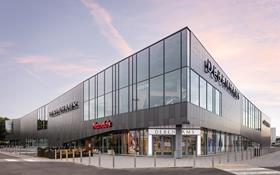 The retailer has already unveiled its store of the future prototype in Stevenage, which chief executive Sergio Bucher said is performing well. It is also building a new store and revamping four in the same style.
The Watford, Meadowhall, Leicester, Reading and Cambridge stores will also feature a new 'beauty hall of the future'.
This is an expensive outlay, though landlords are contributing capital to each project. As a result of this, and in light of the profit warning, Debenhams is also investigating mini-modernisations of stores.
Bucher said the facelifts will bring "all the benefits of Stevenage with reduced capex". Westfield and Milton Keynes will be among the small group of stores set for mini-modernisation.
By September, management will be able to look at the performance of both the full refurbishments and mini-modernisations. Early signs show an improved performance at Stevenage: it boasts the highest average transaction value; sales densities are 60% higher than in the average store; and it has the lowest level of discount.
Balance sheet
In addition to ensuring it has options when it comes to property, Debenhams is seeking to maximise its financial cushioning and have the healthiest possible balance sheet. It has already identified £20m cost savings and will also bring down its capex levels next year.
This year, the business will spend around £140m. Next year, this is expected to go down to between £75m and £90m.
Debenhams is also looking at selling its non-core assets, one of which is its star performer, Magasin du Nord. Outgoing finance boss Matt Smith said he believed the business was not "fully valued" in Debenhams' share price and its health and good future prospects qualify it as an asset that Debenhams would consider selling.
"By increasing property and balance sheet flexibility, Debenhams is making itself as agile as possible"
In addition to boosting its cash reserves, Debenhams is examining more critically how it invests money into the business. It is currently looking at investing in quick-return projects, which will either generate cost savings or growth within 18 months.
Bucher said he would look at changing tack on investment if Debenhams was to have a "very successful peak trading period" at Christmas. However, he stressed that "right now, we want to be cautious given the current market environment and keep flexibility in balance sheet".
By increasing property and balance sheet flexibility, Debenhams is making itself as agile as possible, making sure it is best-placed to react to a changing market. Reassuringly, Smith said he expected "a level of profit progression" next year.
Debenhams' third profit warning in six months is not good news but management seem to be responding to it well – it's clear that the business has the wiggle room to weather the current market and maximising agility is the right thing to do under the circumstances.
What that will enable is another matter: Debenhams needs to begin showing signs of improvement over the next year.
The retailer's strategy may succeed in perking up its profits, but without regaining sales momentum this could be a band aid for a bullet wound.