Mike Ashley's bid to tackle Sports Direct's troubles may have backfired, but some observers were encouraged by last week's open day.
While the media focused on Wad-gate – Ashley produced a bunch of £50 notes while going through a mock security check – some analysts were heartened by the positive strategic steps Ashley promised.
Indeed, analysts at Peel Hunt have shifted their recommendation from "Sell" to "Buy" on the retailer's stock.
Though I have noted in my previous analysis that the Newcastle United owner and billionaire has a major job to do to rejuvenate the business, there are some positives for investors to cling on to.
"The company has committed to around 12 flagship stores a year, which could see it spending around £300m a year"
End of pile it high, sell it cheap
Firstly, Ashley admitted the old-style pile it high, sell it cheap strategy will be phased out, saying this "just doesn't work now". This is quite an admission considering Sports Direct's no-frills model has been largely based on this.
Ashley acknowledged the company has "to be more respectful of other people's brand equity". This statement suggests we may see a change in price strategy by Sports Direct.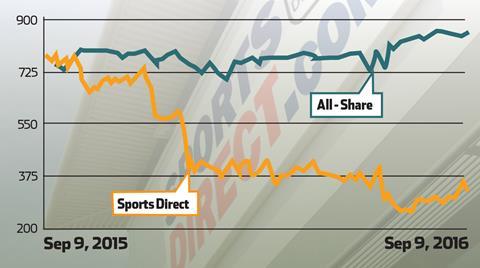 But clearly the company needs to tread a fine line between alienating its core customers who have come to rely on the retailer for its rock-bottom prices.
Ashley, rather bizzarely, said it needs to go from "long jump to pole vault" in the way it deals with third party suppliers.
Effectively its rival JD Sports has raced ahead in attracting high quality, exclusive product, while Sports Direct has lagged behind. As Peel Hunt says: "Sports Direct quite simply has been unable to keep up with the pace of change required in terms of presentation, customer service and availability".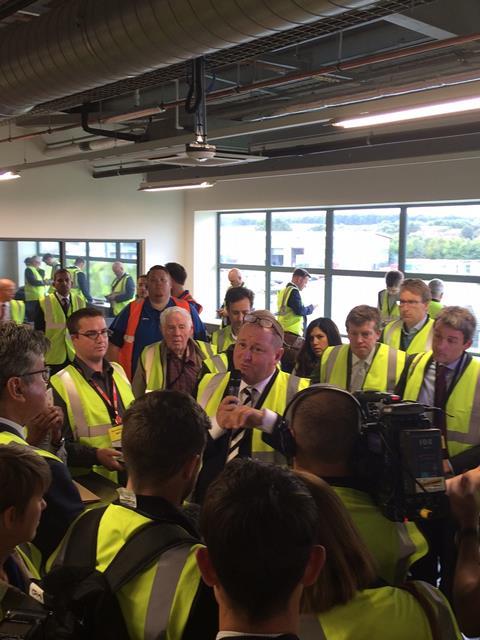 Ashley offered plenty of mea culpas over the way it had been treating staff, but Peel Hunt welcomed the company's new transparent approach.
For some time, Sports Direct has been talking up its new, more premium stores – such as Leeds, Oxford Street and Southampton – but it now appears these will be the template for the future.
The company has committed to around 12 flagship stores a year, which could see it spending around £300m a year. Again, an encouraging sign.
However, all this promise of change is of course cloaked by the fact that Sports Direct must change its ways over its much discussed working practices and corporate governance.
Ashley and his executives must fulfil their promises of reform in this area. Only then is it likely to see an improvement in its bottom line and share price.