PAID FOR POST
More voices from the retail industry
The effect of Covid-19 on consumer confidence has been dramatic – and new research from Mapp suggests it will be felt for some time to come.
Mapp's UK Consumer Confidence Study found that 41% of UK consumers are delaying major purchasing decisions. The most likely purchases being delayed are of white goods (15%), followed by cars (9%) and property (6%).
It also found that 47% of UK consumers expect the crisis to have a significant impact on their spending over the next 12 months.
Furthermore, 37% have revealed that they are visiting ecommerce sites a lot less than usual and 60% admit that they are more careful with what they spend their money on.
"47% of UK consumers expect the crisis to have a significant impact on their spending over the next 12 months"
So now could be the right time to stop and reflect on your digital marketing strategy – and to get a free copy of Mapp's UK Consumer Confidence Study by answering a quick survey.
Here are six thoughts on how you might focus your activities during lockdown:
1. Build consumer trust
Focus your efforts on building consumer trust and delivering value. Do nothing that might be perceived as profiting from this situation at the expense of consumers, and give some thought to how you might support more vulnerable customers.
2. Extract valuable insights
Use this time to extract valuable insights from your existing customer base. Even though they may not be actively shopping, they are still sharing their purchase intent when they navigate your website. These insights will be extremely useful once consumer confidence gets back to normal.
3. Optimise your margin
While providing incentives at this time may seem like the best way to attract consumers, keep an eye on your margins. There are smarter ways to incentivise than by simply applying blanket discounts.
4. Increase your website's personalisation
Make every single customer-brand interaction on your website count by using relevant content. Recommend the best products based on previous purchase history, as well as viewed products across multiple website visits and interactions.
5. Optimise your abandoned basket messaging
Use analytics and insights to find out more about the people abandoning their purchases. Target and automate these emails, so that an abandoned basket series can go out on its own – and have the most impact.
6. Re-evaluate your existing tech stack
This may be a good time to consolidate your analytics, email, SMS or mobile push providers into a single platform. This is the first step in effective cross-channel customer engagement and will enable you to enhance the performance of all digital channels, rather than analysing customer behaviour through the lens of each one individually.
To get a free copy of Mapp's UK Consumer Confidence Study and a £10 donation to a charity of your choice, please answer a quick survey on the impact of the coronavirus crisis on your business.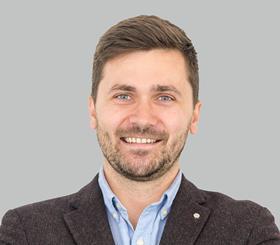 Ricardas Montvila is senior director, global strategy, at Mapp Digital
Like many other children of the Altavista and Tamagotchi generation, Ricardas Montvila is a digital native and finds the worlds of digital marketing and privacy fascinating.
On a daily basis, Montvila is responsible for making Mapp Cloud the platform that all of its 3,000+ brands and agencies adore and helping it create value-based and insight-led relationships with consumers all over the world.
Over the last 10 years, Montvila has helped hundreds of brands to unlock the value of data in their customer engagement strategies. Currently, he is on a crusade to challenge marketers to fuel all their decisions with insight rather than gut feel. After all, marketing based on averages creates average results!
LinkedIn: https://www.linkedin.com/in/ricardasmontvila/
Email: ricardas.montvila@mapp.com

Mapp's digital marketing platform helps more than 3,000 companies break away from the pack by uncovering missed opportunities, including Xerox, PepsiCo, LG, Qantas, FlixBus, MyToys, ING, Infinity and Lloyds Banking Group.