Decathlon has partnered with merchandise availability supplier Checkpoint Systems to extend RFID technology across its stores.
Checkpoint Systems has delivered RFID labels to Decathlon stores across Europe and Asia. The anti-theft technology is source tagged, meaning the RFID labels are applied to a retailer's merchandise during the manufacturing process.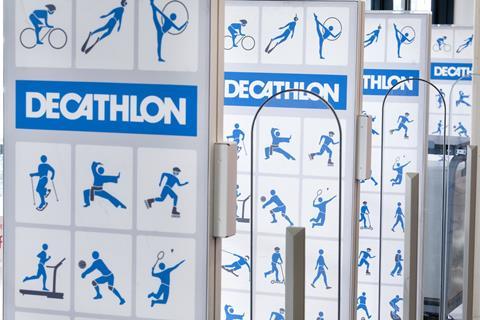 Checkpoint's source-tagging technology is designed to increase efficiency and security by enabling store staff to put products straight on to the shopfloor as it arrives in-store without having to check deliveries or apply anti-theft tags manually.
Decathlon's use of Checkpoint's source-tagging RFID technology on its merchandise follows Decathlon's installation of the supplier's exit security technology.
Checkpoint's Evolve technology is placed at store exits and tracks the direction of merchandise moving through retailer doors as well as setting off different alarm signals based on the value of the merchandise being stolen.
Decathlon is also using Checkpoint's Wirama Radar technology to improve the retailer's inventory visibility and anti-theft technology.
Checkpoint's radar technology is used to track the movement of a RFID-tagged items in-store. The software identifies the location and movement of merchandise around a store to allowing retailers to identify which merchandise is potentially being stolen and track where it is being taken.