London's West End retailers could be better protected from protests under proposals including an 'insurance policy' that would mean organisers of demonstrations would have to underwrite any damage caused as a result.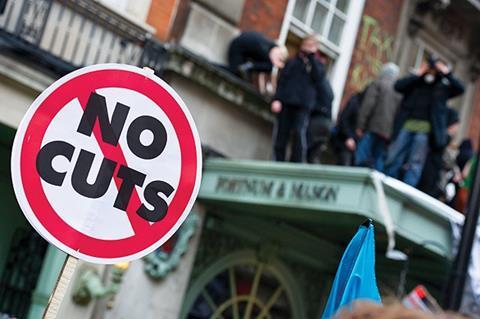 The idea is backed by New West End Company chairman Dame Judith Mayhew Jonas, who, along with retailers including Boots, Arcadia and Fortnum & Mason, last week met deputy mayor for policing Kit Malthouse, Metropolitan Police and Westminster City Council.
The meeting was called to discuss the future management of protests in the West End area after retailers were targeted in recent protests against Government cuts.
Other proposals included rerouting protests and improving communications so that retailers receive better information.
No decisions have yet been made about any of the mooted proposals.
One source familiar with the situation said discussions were "constructive".He said: "Politicians and police understand the impact this has on trade."
Fortnum & Mason chief executive Beverley Aspinall had demanded tougher action to manage demonstrations following the store being attacked by protesters from the UK Uncut protest movement, after they broke away from a TUC protest about government cuts in March.
The retailer was targeted because of its tax arrangements, along with Arcadia and Boots stores.
Mayor Boris Johnson told Retail Week last month that he wanted to "make sure there is no repeat" of the events that unfolded that day.
The Jermyn Street Association and the Bond Street Association attended the meeting, along with representatives from The Ritz and Heart of London Business Alliance.