Retail news round-up on September 17, 2014:Vodafone and EE in talks to buy elements of Phones 4U, Shoppers to pick up £6.5bn of goods using click and collect, Labour Party mulls new high street levy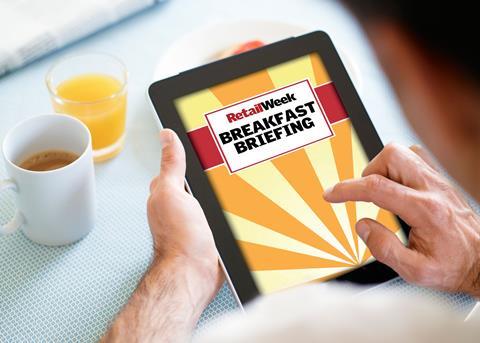 Vodafone and EE in talks to buy elements of Phones 4U business
Vodafone and EE, two of the mobile operators that pulled support for Phones 4u ahead of its collapse, are separately in talks with the administrator about acquiring elements of Phone 4U's business.
According to the FT, both brands are in discussions to acquire stores and stock from Phones 4u, which collapsed into administration on Monday. The move could offer an escape route for thousands of staff who were set to lose their jobs in the largest retail collapse since the demise of Comet in 2012.
Dixons Carphone is also in talks to offer the 800 staff that work in Phones 4U concessions alternative roles within its own stores. Dixons Carphone could also be interested in some of the stores and in buying the company's brands. The source added that Dixons Carphone had agreed a waiver with the administrator allowing them to talk directly to the staff.
Shoppers to pick up £6.5bn of goods using click and collect
Shoppers are expected to pick up £6.5bn of products from lockers, drive-throughs and store pick-up points by 2019, an 82% rise on current levels. More than two thirds of shoppers use click and collect at present, and clothing and footwear account for more than half the value of goods ordered, according to anew report by Verdict.
It predicts a 246% surge in click and collect grocery sales, from a low base.
Labour Party mulls new high street levy
The Labour Party is looking at introducing a new tax on residents to fund a major expansion of Business Improvement Districts (BIDs) if it wins next year's General Election. The High Street Advisory Group, created by Labour, has produced a report, seen by The Telegraph, which recommends 'diversifying the application of BIDs, including the ability to assess property owners and residents' and says that 'new tools will need to be explored which diversify income streams'. It is not clear how much of the report Labour will adopt for its manifesto ahead of the election.
Retail sales in Scotland down 0.3% in August
Scottish retail sales fell 0.3% year-on-year in August. Over the three months to August, the value of retail sales in Scotland dropped 1.1% on the same period in 2013, according to data from Scottish Retail Consortium (SRC) and KPMG. In the three months to August, food sales in Scotland declined 2% on the same period of last year, while non-food sales were down 0.3%.