Lakeland appoints first boss from outside the founding Rayner family
Catherine Nunn will join from BP on January 1, 2017
Current managing director Sam Rayner will step up to become chairman
Lakeland has unveiled its first chief executive from outside the Rayner family after naming BP UK retail director Catherine Nunn as its boss.
Nunn will take the reins from Sam Rayner – who is stepping up from his role of managing director to become chairman – on January 1, 2017.
She spent more than 20 years with BP, latterly as UK retail director. In that role, Nunn was responsible for running its country-wide portfolio of 330 company-owned retail sites.
Nunn was responsible for expanding BP's partnership with Marks & Spencer and helped the firm deliver sales growth in the petrol forecourt sector.
Lakeland, which is owned by Martin, Sam and Julian Rayner, said Nunn was "a long-standing customer" of the retailer and would focus on a drive to "open up the Lakeland proposition to a wider audience in both the UK and beyond."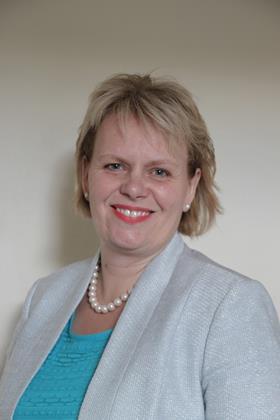 Nunn said: "Great strides have been made to expand the company into a broader market and I am confident that my experience will help Lakeland to reach an even wider customer base.
"I have achieved considerable success with BP by relentlessly focusing on the customer and their needs and this will be just as important to my role at Lakeland.
"My considerable UK and international retail experience will allow me to take on the challenges facing retailing in 2017 and beyond, and will be particularly useful at a time when Lakeland is progressing a well-planned journey into markets outside the UK."
Sam Rayner said: "After 40 years leading Lakeland, it is now time for a change and I am thrilled that we have been able to appoint such a talented person as our new CEO.
"This addition to the board completes the stepping down of the family from day-to-day management and leaves the operation of Lakeland, from January 1, with Catherine and the team of non-family directors.
"I am really looking forward to working with Catherine by providing some continuity and maintaining the continued growth of Lakeland."