Michael Kors has unveiled plans to launch a wearable tech range this autumn, including a smartwatch compatible with both iPhone and Android.
The Michael Kors Access watch has been created through a partnership with Google, using its Android Wear smartwatch platform.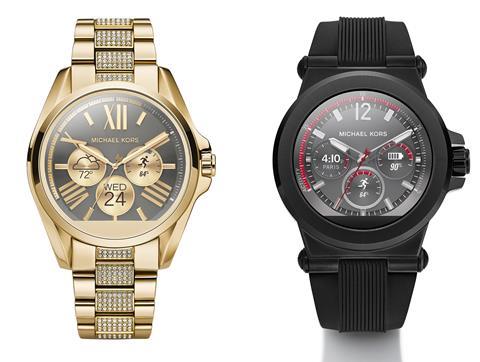 The watch allows users to receive app notifications, social media updates and text and email alerts. It also has built-in fitness tracking and a voice-activated Google search.
The device's appearance can be changed with a swipe, with faces ranging from pavé to a sportier digital design.
Kors said: "Why can't tech accessories be chic and glamorous? You wear them every day.
"It should reflect your personal taste as much as anything else, but it should also give you access to all the experiences that you want."
The watch will retail at £275 and will be available to buy online, in Michael Kors stores and in some department and specialty stores.