Tribunal rules proper process not followed
Up to 90 days' pay awarded to former BHS head office employees
Ex-staff unlikely to receive full sum owed
Former BHS staff have won a payout of about £400,000 following an employment tribunal decision about the circumstances of their redundancy.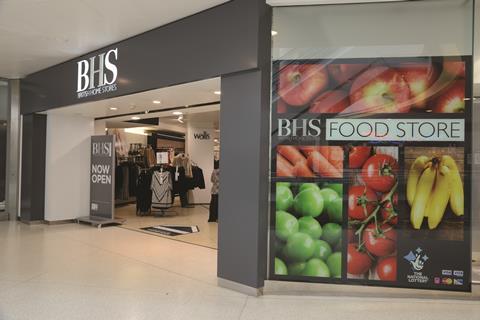 The tribunal, held in London at the end of last week, found that there had been "a complete failure to consult" on their dismissal, The Times reported.
It was ruled that 110 staff at BHS's head office should receive up to 90 days' wages because they were not consulted for at least 45 days before losing their jobs in the wake of the retailer's demise a year ago.
Even though BHS had been put into administration, it still existed as a legal entity, Carl Moran, director of JWK Solicitors which brought the action, told the newspaper.
The retailer should have adhered to the proper redundancy process, but many staff lost their employment with immediate effect.
Moran said: "We are very pleased that the claim has been successful and that the claimants will at last receive some compensation for the way they were treated."
The claimants were awarded a total of £1m by the tribunal but are unlikely to share the full amount.
They will get the equivalent of up to 40 days' pay, up to a maximum of £3,800 each. The cash will come from the Government's National Insurance Fund.
The remainder is due from BHS, but it is unlikely that the money will be paid.