In the UK there are 2.5 million people who have speech, language or communication difficulties and many of these people are retailers' customers.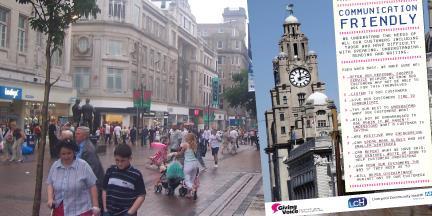 Among this number, more than 250,000 people are living with the communication disability known as aphasia. Aphasia is caused by damage to parts of the brain responsible for using language and understanding and can affect a person's ability to speak, read, write or understand what is being said to them.
Common causes of aphasia are linked to strokes, head injuries, tumours and dementia.
Anita Williams, speech and language therapist at Liverpool Community Health (LCH) NHS Trust, says: "While working on strategies to adapt to life with aphasia, patients' feedback suggested that shopping can be difficult and unpleasant due to the lack of awareness of communication disabilities from retail staff."
She says one way to deal with this is to introduce this group of people to others living with a communication disability and begin a mystery shopper exercise that focuses on communication barriers.
She adds the Disability Discrimination Act means retailers have designed buildings and provided facilities for many types of disabilities, but communication disabilities, which may be invisible, can be more subtle and elusive to cater for.
Funded by the Royal College of Speech and Language Therapists, LCH has created a free poster for retailers that provides 10 simple messages to retail staff on how to help a customer with a communication disability.
For a copy of the poster email speech.therapy@liverpoolch.nhs.uk.