Chinese ecommerce giant Alibaba has promoted Daniel Zhang to be its new chief executive as it reported a 45% jump in sales for its final quarter.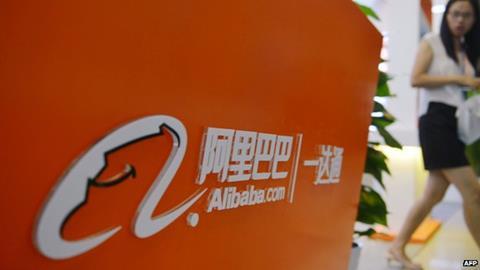 Alibaba promotes Daniel Zhang to chief executive
Former head Jonathan Lu to stay at the retailer as vice chairman
Sales soar to £1.84bn for three months to March 31
Fourth-quarter net profits slide 49% to £305m
Zhang, who has been promoted from the role of chief operating officer, will replace Jonathan Lu as boss on Sunday. Lu will remain on the board of directors of Alibaba Group as vice chairman.
The news came as the online retailer revealed revenues soared to 17.43bn yuan (£1.84bn) for the three months to March 31.
However, net profits in the quarter tumbled 49% to £305m, for which the retailer blamed a rise in a "share-based compensation expense".
Alibaba said its customer base rocketed by 37% to 350 million people. The retailer now holds 80% of the Chinese online shopping market and operates the country's most popular online platform, Taobao.
Zhang, who is one of the founding members of the Alibaba partnership, has been with the retailer for eight years. It said Lu would work with Zhang to "ensure a successful transition in the coming months."
Lu's new position will mean he plays "an important role in developing future leaders of Alibaba Group", the ecommerce giant said.
It added that the role was "especially important" in order to "build the necessary talent to enable the company to grow and thrive in a rapidly changing environment".
Zhang's appointment comes less than a month after billionaire owner Jack Ma revealed a freeze on hiring new employees, after he claimed that Alibaba was growing too fast.
It has spent heavily on a number of US companies, recently investing $200m (£131.6m) in picture messaging app Snapchat.