Aldo-owned footwear fascia Call It Spring is to double the number of concessions it operates in Debenhams stores.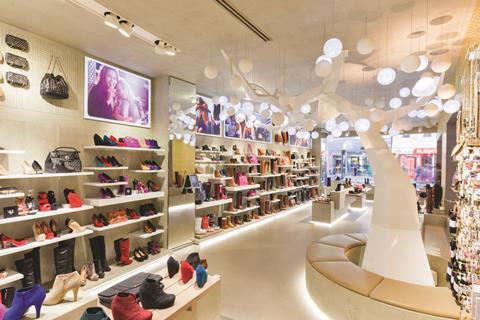 Group vice-president Jean-Pierre Généreux revealed Call It Spring will double the number of shop-in-shops by next spring as he showcased the debut UK standalone store. The retailer has 29 Debenhams concessions at present.
Call It Spring, which targets a younger audience than sister brand Aldo, launched in Debenhams stores and on its website in March as part of the department store group's bid to take a greater slice of the footwear market.
The Canadian retailer opened its first European standalone store on Oxford Street this month. Aldo converted its existing 3,450 sq ft discount store on the famous London shopping street to house the brand.
Call It Spring sells at lower price points than Aldo and targets 15 to 25 year olds.
Généreux believes the brand will be bigger than Aldo globally in the long term, although there are no plans to extend the UK estate at this stage.
He said: "For every Aldo store, we will have three or four Call It Spring stores. The lower price points of Call It Spring make it more accessible."