Virtual fitting room company Metail has received $12m (£7.4m) of funding to develop its mobile offer from an investment round led by TAL Group.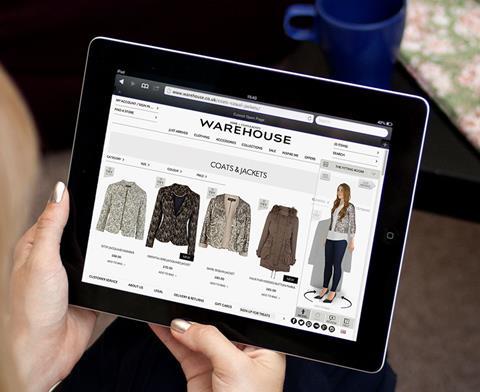 Metail, which enables users to create 3D models of themselves to virtually try on clothes while shopping online, is scheduled to launch its mobile offer early next year.
Remaining funds will be used to expand the company's overseas presence. Metail is seeking to expand beyond its existing operation in Singapore and the partnerships it has across South America, Asia and Europe.
As part of the investment round, garment manufacturer TAL Group's chief technology officer Delman Lee will join the board.
Metail Founder and chief executive Tom Adeyoola said, "This investment validates our vision to become the Google of sizing and shape. Over the coming year you will see us launch on mobile, in-store and grow across South America, Asia and Europe, before setting our sights on the US."
The firm was founded in 2008 with £60,000 and its first customer was Tesco. It now works with companies including Warehouse and House of Holland in the UK and SingTel in Singapore.
House of Holland's Henry Holland said: "The results from using Metail are impressive, plus the product is great fun. We all love playing with it and want to keep working together."