Homegrown sustainable skincare brand SBTRCT has become a certified B Corp, joining 6,279 companies globally and 1,300 companies in the UK.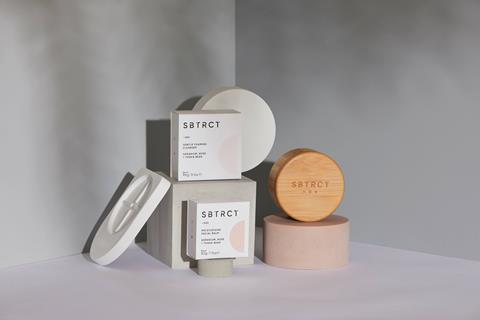 Not-for-profit organisation B Lab, which runs the B Corp movement, said SBTRCT met "rigorous social and environmental standards, which represent its commitment to goals outside of shareholder profit".
Founded in 2020, SBTRCT is a zero-waste skincare brand with 100% plastic-free, domestically compostable packaging. It has also been certified fully vegan by The Vegan Society.
Founder Ben Grace said: "At SBTRCT we are passionate about providing the highest-performing skincare with the lowest environmental impact. Being a force for good and reducing the beauty industry's negative impact on the environment is at the heart of our brand vision – we are committed to making a difference for both people and the planet.
"We are delighted that the B Corp Certification cements this commitment and verifies that we meet the highest standards of social and environmental impact, as well as ensuring that we continue to evolve and improve."
Chris Turner, executive director of B Lab UK, said: "We are delighted to welcome SBTRCT to the B Corp community. This is a movement of companies who are committed to changing how business operates and believe business really can be a force for good."