Ikea founder Ingvar Kamprad has died aged 91 following a short illness.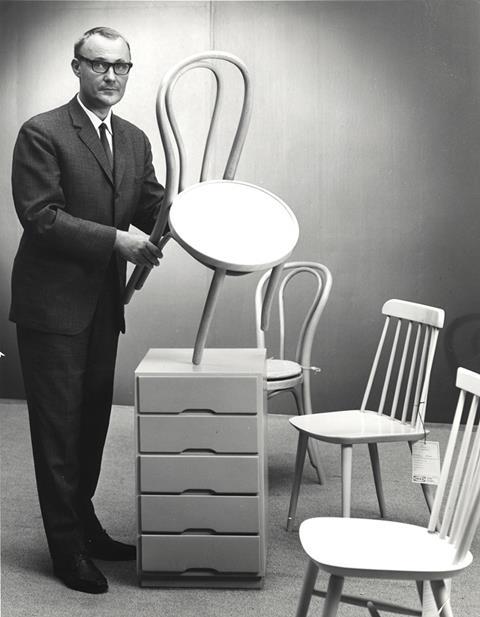 Kamprad, one of retail's greatest entrepreneurs, established Ikea when he was just 17 – using money his father had given him as a gift for performing well at school despite his dyslexia – and turned it into a global industry leader.
Ikea said in a statement that Kamprad died at home in Småland, Sweden, on Saturday, "surrounded by his loved ones".
The retailer said: "Ingvar Kamprad was a great entrepreneur of the typical southern Swedish kind – hardworking and stubborn, with a lot of warmth.
"He worked until the very end of his life, staying true to his own motto that most things remain to be done."
Ikea's flatpack furniture, Nordic design flair and blue big-box stores became famous all over the world and made Kamprad one of the world's richest people.
But he remained legendarily frugal personally, reportedly driving an old Volvo and travelling by economy class.
From 1988, Kamprad did not have an operational role within Ikea but remained involved as a senior advisor.
In 2013 he stepped down from the board of Inter Ikea and his youngest son became chairman.
The business now trades from more than 400 stores across the globe and raked in €36.4bn (£30bn) in sales during 2016.
Inter Ikea Group chief executive Torbjörn Lööf said: "We are deeply saddened by Ingvar's passing. We will remember his dedication and commitment to always side with the many people. To never give up, always try to become better and lead by example."
President of Ikea Group Jesper Brodin added: "His legacy will be admired for many years to come and his vision – to create a better everyday life for the many people – will continue to guide and inspire us."
Swedish prime minister, Stefan Löfven, described Kamprad as "a unique entrepreneur" who "made interior decorating accessible for the many, not just a few".