Walgreens Boots Alliance has revealed plans to close 200 stores in its US retail pharmacy division as part of a three-year cost-saving initiative.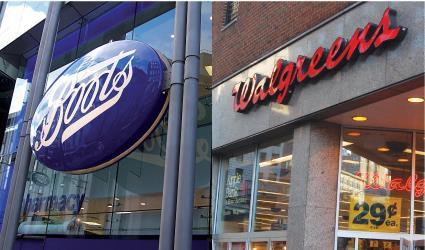 In its first earnings announcement since Walgreens shareholders approved the merger with Alliance Boots in December 2014, the retailer said it aims to save an additional $500m (£337.2m) by the end of its 2017 financial year.
This $500m is in addition to the $1bn (£674.4m) savings it forecast last summer, bringing the projected total to $1.5bn (£1.01bn) over the next three years.
Along with 200 closures the retailer plans to reorganise its corporate and field operations, drive operating efficiencies, and streamline its IT infrastructure to meet the cost savings.
The retailer said: "These actions are designed to restructure and invest in the company's future in a way that is better for customers and simpler for employees, resulting in a faster and more agile company."
Sales increase
For its second quarter, which ended on February 28, Walgreens Boots Alliance reported a 33% increase in adjusted net earnings to $1.2bn (£810m) and sales increased 36% to $26.6bn (£17.9bn).
Executive vice-chairman and acting chief executive officer Stefano Pessina said: "This quarter marked a solid start for our new company, and I remain as optimistic as ever about our long-term future.
"At the same time, we understand the work that is needed to proactively address headwinds such as reimbursement pressure and competition. Our work includes several key areas of focus to create value.
"The first area is improving the performance of our businesses worldwide with an emphasis on operations.
"Second, we will be refreshing and reinvesting in the stores of our Retail Pharmacy USA division to improve the customer experience and expand retail margins.
"Third, we are restructuring our cost base, with a focus primarily in the US, to create a more efficient-cost model and become a more agile company. Through these efforts, Walgreens Boots Alliance is determined to lead the way in our industry and be at the forefront of innovative, pharmacy-led health care."