Boots plans to cut 700 back office roles as part of a major restructuring plan to make its business "fit for the future", Retail Week can reveal.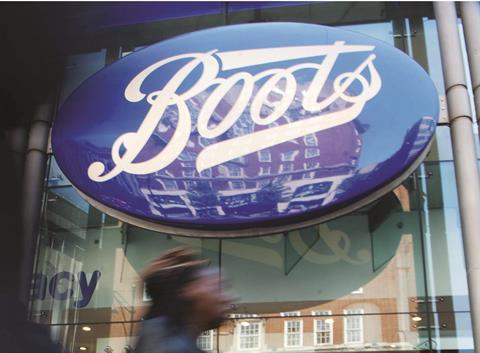 Around half of the roles going are at the retailer's Nottingham head office, while the rest will be among its field teams across the UK. The retailer has declined to detail the exact nature of the roles but staff are being informed today.
However, the number of Boots' geographical regions has already been cut from 34 to 12, while its head of regions are now called head of customer experience. Retail Week understands this his meant a "small reduction" in the number of head of region roles.
Boots expects the new reductions to come through "natural attrition, redeployment, retraining and redundancy".
The retailer, which completed its merger with US retailer Walgreens last year, employs around 8,000 people at its Nottingham office. In the UK it employs a total of 60,000 people across its 2,500 stores.
The restructuring is part of Walgreens' cost-restructing programme, announced in April this year.
Speaking to Retail Week today, Boots president Simon Roberts said the restructure was in order to "simplify" the retailer's support operations. "We can't afford to have a company that's too expensive to run," he said.
The four-part plan, to be implemented over the next two to three years, will involve Boots investing in technology to improve its omnichannel offer. "We want to seamlessly connect what the customer can buy in-store with what the customer can buy online," he said. The retailer will also be investing in its store estate to improve its pharmacy services.
However Roberts maintained there were no plans to close stores and no store staff would be affected. He refused to be drawn on whether there would be any further rounds of job cuts.
Roberts said the decision was about taking early action to ensure the UK business is "fit for the future". He also insisted that Boots remained "committed" to its presence in Nottingham.
"While we have continued to deliver a solid performance in recent years, despite challenging market conditions, we cannot be complacent and must be stronger and more agile going forward, to meet the fast changing expectations of our customers," he added.