German giant Schwarz Group reported on another excellent year enjoying double-digit growth, which outperformed many other grocery retailers.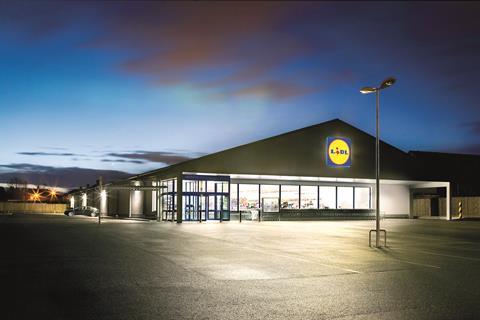 The grocery retailer said net sales rose 10% to more than R74bn (£60.9bn) in the year ended February 28.
Turnover at discounter Lidl climbed from R48.9bn (£40.2bn) to approximately R54bn (£44.4bn). That was mainly a result of like-for-like growth.
The total number of stores remained virtually flat at 9,875, up just 0.3%. Lidl's sales in Germany climbed 9% to nearly R18bn (£14.8bn).
Other grocery retailers can only dream of such growth. For example, Carrefour's net sales advanced just 2% in 2013.
Lidl's main rival Aldi is also performing well and expanding rapidly across Europe. Grocery retailers continue to see discount players as a threat and are cutting their prices in order to compete with competitors such as Lidl and Aldi.
Schwarz Group is currently undergoing a large-scale refurbishment of its stores as it continues to replace and consolidate smaller Lidl branches with newer, extended ones – a fact that partly explains the significant sales growth.
As for hypermarket and superstore banner Kaufland, it is believed large sums of investment will go towards refreshing its network in the eastern parts of Germany.
Schwarz Group chief executive Klaus Gehrig provided an update on the retailer's expansion plans. Market entry into Serbia is planned for 2016 for both Lidl and Kaufland.
Gehrig added that the launch of Lidl in the US that was originally envisaged for 2015 will now be pushed back until 2018, should a feasibility study prove positive. Gehrig did not reveal the reasons behind the postponement.
The main cause of the delay is likely to be the company's focus on its European expansion, refurbishment and development.
Once the retailer's European arm is up to speed, it will seek to expand into the US.
Schwarz's results clearly show the increased popularity and shift towards discounters and lower-priced retailers on the part of consumers, especially in times of economic hardship in Europe.
The strong performance and double-digit growth indicate there is still room for Schwarz Group to grow and the retailer will continue with its aggressive development across European markets.
Sophie Carroll, associate analyst, Planet Retail