The department store group was a winner during the Christmas period.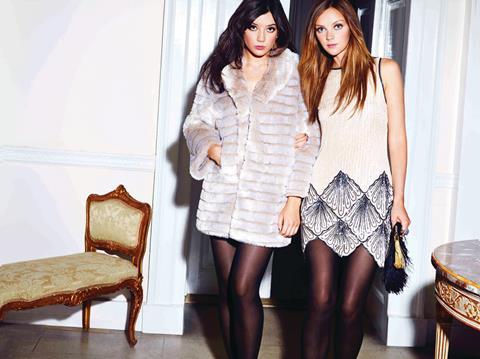 House of Fraser emerged as one of the big winners over Christmas.
The department store group's like-for-like sales surged 11.1% in the five weeks to December 31.
The retailer's strategic shift to become more upmarket seems to be resonating with shoppers.
House of Fraser, the UK's third-largest department store group by sales has had a long and chequered past, originating back in the 18th century as a Scottish drapery business.
It has had an acquisitive history; its last major acquisitions came in 2005 when it snapped up Scottish rival Jenners and Midlands-based department store chain Beatties.
Its owners have tried to cut back on the number of fascias it operates in order to concentrate on the House of Fraser brand, and it has phased out many local names.
However, it still operates as Frasers, Jenners, Beatties, Binns and Dingles among others.
The 61-store retailer has had many owners since its inception but has been in the hands of Highland Group Holdings, a consortium led by now defunct Icelandic investor Baugur, since 2006.
Don McCarthy, now chairman of the department store, was part of the consortium alongside TBH Trading, part of Tom Hunter's West Coast Capital and Kevin Stanford, current chairman at All Saints and co-founder of Karen Millen and former owner of Whistles, both of which had been sold to Baugur in 2004. All – apart from Baugur, which collapsed in 2009 – are still shareholders in the department store.
Baugur's 35% stake in House of Fraser passed to Landsbanki following its collapse.
Landsbanki – which is selling a number of its retail assets, including its interest in frozen food chain Iceland, toys retailer Hamleys and jewellery group Aurum – has no plans to sell its stake in the department store in the immediate future.
Under Baugur the retailer began its repositioning to become more premium. Chief executive John King (pictured), who joined following Baugur's acquisition, set out to create a UK Nordstrom, the upmarket US department which is known for its unrivalled levels of service.
As part of the repositioning, House of Fraser's stable of designer brands has been widened, with Hugo Boss and Armani among those added in recent years.
The business is dominated by fashion; 70% of its sales are accounted for by this offer, while the retailer describes itself as a "house of brands". However, it has been expanding its own-brand offer too to help boost its margins.
Linea and Therapy, which were introduced in the late 1990s and early 2000s are still its best-known.
However , it introduced a raft of new own brands in its last financial year including young fashion brand Label Lab, womenswear and homeware brand Pied à Terre and Biba, the iconic 1960s womenswear label.
House of Fraser set the ambitious target of 30% to 40% of all sales to come from its own-label by 2014. Despite strong growth in this area – sales jumped 50% to account for 12.2% of its group sales in its last financial year – it looks likely to fall short of its target.
The group plans to further develop its own-brand sales this year and is understood to be considering standalone stores for the Biba brand, which has been relaunched.
While the retailer expects the year ahead to be tough and has developed a more cautious business plan accordingly, it is eyeing international expansion with its first store through its Middle Eastern franchise partner due to open in Abu Dhabi this year.
Further online growth is also a key focus. Despite coming relatively late to the world of online retail – it launched a fully transactional site in 2007 – the sales channel is thriving. Over the Christmas period, online sales rocketed 124% and now represent House of Fraser's single largest store.
And it has become a trailblazer in the multichannel arena, opening two click-and-collect only trial format stores in Aberdeen and Liverpool One late last year.
With growth prospects aplenty, if Landsbanki were to sell up, House of Fraser would surely make an attractive prize for potential investors.
On the House
Chairman Don McCarthy
Chief executive John King
Stores 61
Gross sales £1.1bn in the year to January 2011
EBITDA soared 44% to £85.7m
Christmas in numbers
House of Fraser's Christmas figures for the five weeks to December 31
❆ Like-for-like sales up 11.1%
❆ A record week Sales soared 17% in the week before Christmas
❆ Online sales up 124%
❆ Growth across all product categories, brands and concessions