Walmart has appointed its China boss Sean Clarke as Asda's new chief executive, replacing Andy Clarke who will step down at the end of July.
Asda said Andy Clarke had "decided the timing is right to step aside from his role with the company" after six years as chief executive and 20 years with the grocer overall.
Sean Clarke will join as Asda's chief executive and president on July 11.
The move will raise eyebrows as Andy Clarke appeared to anoint Asda's incoming chief operating officer, Roger Burnley, as his successor in an exclusive interview with Retail Week this month.
Walmart said Burnley will become deputy chief executive and chief operating officer at Asda when he rejoins the business in October.
Sean Clarke began his retail career at Asda in 1996. Since then, he has worked at an executive level across Walmart's international estate, culminating as chief executive of its operations in China.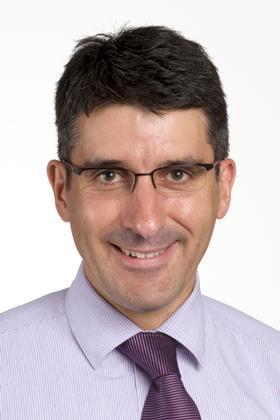 He said: "Rejoining Asda at such a critical point in the development of the UK retail market is both a challenge and a privilege. After spending the past 15 years in Walmart's global retail markets, I'm looking forward to returning to the business that got me hooked on grocery retail."
Andy Clarke will stay in his role until the end of next month and act as an adviser for the grocer for the remainder of the year. He will also remain as president of the IGD.
Walmart International president and chief executive David Cheesewright said: "Actively managing our global business portfolio is a key element of our international strategy, and we must have the right talent in place to lead our businesses through times of change.
"Together with the existing Asda executive team, Sean and Roger will serve as an incredibly powerful team to lead our Asda business. Their complementary skills and combined expertise in the UK retail market and globally brings an unrivalled breadth of retail knowledge to Asda."
Walmart has appointed Walmart Canada boss Dirk Van de Berghe to take over leadership of the supermarket's chain's China arm as well as regional president for its Asia operations, including Walmart Japan, in August.
A statement from Walmart said a replacement boss for its Canadian business will be announced shortly.
Clarke has presided over seven consecutive quarters of falling sales at the embattled grocer.
He was also placed under fresh pressure when Cheesewright admitted he was "very disappointed" in Asda's performance.
At a session at Walmart's AGM, Cheesewright said the US retail juggernaut would now place focus on regaining sales and share within its UK business, rather than protecting profits.