Waitrose has attributed soaring sales of gift wrapping paper last week to school pupils and parents buying presents for their teachers.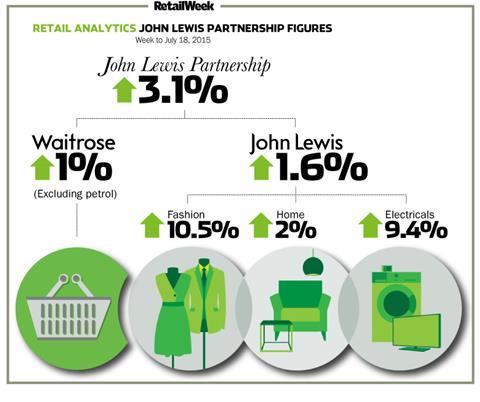 Gift-wrap sales jumped 42% in the week to July 18, the grocer said, while house plant sales climbed 17%. Sales of mini-orchids rose 36% and revenue from cut flowers increased 8.5%.
Boxes of chocolate were in also in demand, with sales up 45%, Waitrose said.
"As school terms draw to an end and long summer holidays approach, we saw a sharp rise in the sales of thank you gifts for teachers from grateful pupils and parents," the retailer said.
Overall year-on-year weekly sales rose 1%, excluding petrol.
In the 24-week period sales at Waitrose increased 5.5%.
At John Lewis department stores, year-on-year sales rose 6.9%. The retailer reported a solid online performance, with sales up 22.6%.
Overall, the John Lewis Partnership recorded weekly sales up 3.1%.