Perhaps it is not surprising to see a giant Closing Down sign emblazoned across outdoor retailer Yeomans' branch in Ripon, north Yorkshire.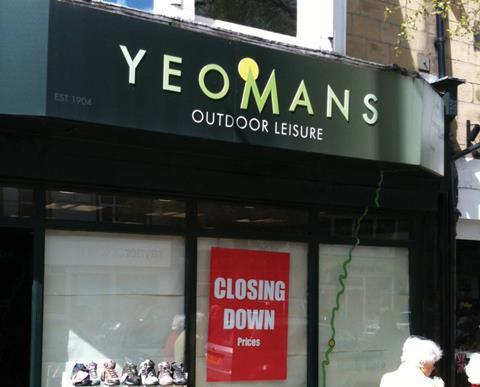 There were some concerns over the retailer's prospects when it was bought by former Sports Division boss John Kinnaird, who took Faith, Dolcis and Envy into administration.
However, on closer inspection the sign was only advertising 'closing down prices'. Although when store staff were asked if it was really shutting they said they truly didn't know.