The full extent of Kiddicare's decline has been laid bare in documents that show losses ballooned to £127.8m in the final year of Morrisons' ownership.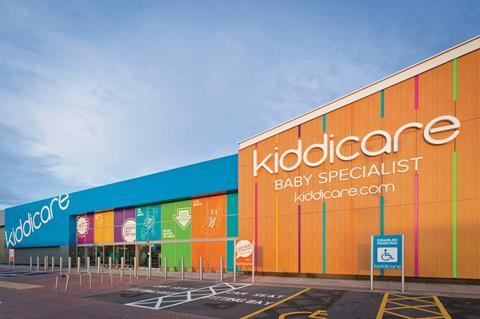 According to documents filed at Companies House, the baby and maternity retailer's pre-tax losses spiralled from £12.6m, in the year to February 2.
Morrisons acquired the business for £70m in 2011, when it was run as a successful etailer, beating off competition from companies ranging from Tesco to Amazon. However Morrisons subsequently opened 10 large former Best Buy stores, contributing to the maternity specialist's widening losses and resulting in a distress sale to investment firm endless in July, for just £2m.
Kiddicare reported non-recurring costs of £106.8m in the year, relating to impairment charges, provisions and pre-opening store costs.
Despite the losses, turnover increased from £50.1m to £82m.
In the documents – signed off before Kiddicare acquired the business – the directors said: "Whilst customer feedback to the Kiddicare proposition has been very positive, the performance of the business, particularly the trading stores, has been disappointing and has not met its financial targets.
"Its poor financial performance will take time to address."
Under Endless, Kiddicare is expected to undergo a restructure including the closure of all the former Best Buy stores as it refocuses on etail. It is expected to keep its Peterborough store, loccated at head office, trading.
Endless declined to comment on the figures but in July its managing partner Garry Wilson told Retail Week: "We've been tasked with performing surgery. Fundamentally Kiddicare is a good ecommerce business and we need to make sure it's not dragged down by the heavily loss-making stores."
Morrisons had initially acquired Kiddicare to kick-start its ecommerce operations. However, this was then superseded by its partnership with Ocado, which was inked last year.
Morrisons said in March that it was "confident" the £163m provision it has set aside will cover "all costs associated with its exit from the business".