Former BHS owner Dominic Chappell "bled it dry", according to the man who introduced him to the idea of buying the retailer.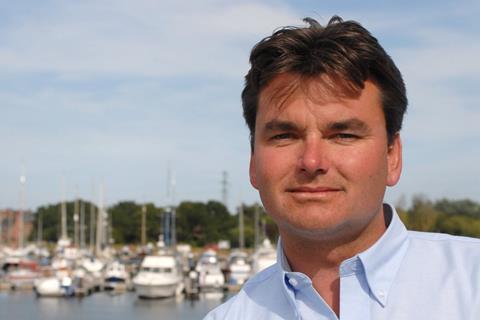 Paul Sutton said he wished he had never met Chappell, who fronted the Retail Acquisitions consortium that purchased the now collapsed business from Sir Philip Green in March last year.
Sutton said Chappell had done "incredible" damage and claimed that he could have saved BHS if his own takeover bid had not been derailed.
BHS tumbled into administration in April – just 13 months after it was acquired by Chappell's consortium for a nominal £1 – causing the loss of 11,000 jobs and leaving behind a £571m pension deficit.
Three-times bankrupt Chappell was Sutton's driver when the latter was working with Green on a deal to buy BHS.
But Sutton's bid to purchase the retailer fell apart after a whistleblower delivered a dossier to Green, which revealed that Sutton had been convicted of fraud in France in 2002.
Chappell stepped in and continued negotiations with Green, before eventually agreeing a deal to buy the business.
'Incredible damage'
But Sutton told The Guardian: "I wish I had never met Dominic Chappell. The damage he has caused is incredible.
"He changed the team [after taking over discussions to buy BHS] then took millions of pounds and bled it dry.
"If things had turned out different, I could easily have saved BHS. I told the select committee that. It did not need to turn out this way."
BHS's collapse is being investigated by the Pensions Regulator, the Insolvency Service and the Financial Reporting Council, while the Serious Fraud Office is also assessing whether there are grounds to launch a criminal investigation.
Green, Chappell and a host of advisors who were involved in the sale of BHS to Retail Acquisitions have also been hauled before MPs to provide evidence.
In a subsequent report by the joint Work and Pensions and Business, Innovation and Skills committees, MPs concluded that Green was largely to blame for selling BHS to a buyer that was "manifestly unsuitable".
The committees labelled the saga as "the unacceptable face of capitalism", while Green now faces the prospect of losing his knighthood after MPs unanimously backed a motion for him to be stripped of the honour.
Sutton agreed that Green made a "dreadful mistake" in selling BHS to Chappell, but insisted the criticism of him "is unfair".
He added: "He always said he would sort the pension and he left the company with hundreds of millions of pounds [to invest in running the business]."