Judging by some of the latest data on retail sales, which rose by over 30% in March, the US retail sector has not so much emerged from the pandemic into the sunlit uplands as come forth into a blazing heatwave.
The last time retail sales growth topped 30% was in February 1980, when underlying inflation was approaching 15%. So, such high figures are truly exceptional – especially since price inflation remains historically low.
As stunning as the growth rate is, it's not too surprising given the coalescence of a few dynamics. Foremost among these is the third round of stimulus checks worth up to $1,400 (£1,007) per person. These provide a significant boost to spending power and, based on evidence from previous rounds, some 46% of the money finds its way into retail.
The sector is, of course, also coming up against softer prior-year comparatives. Although not all of March 2020 was affected by the pandemic, the latter half was, and a combination of shutdowns and disrupted consumer behaviour pushed total retail sales down 7.1% that month.
However, even without last year's weak numbers, March 2021 was still a stellar month for retail in the US.
Compared to March 2019, overall retail sales jumped 21.1%, or $109.6bn (£78.9bn) in cash terms. This not only underscores the impact of the stimulus payments, but also points to a third factor: a growing sense of confidence among consumers who are increasingly willing to spend.
With the sun shining, it would be tempting to think everything and everyone in retail will suddenly spring into bloom. However, this is unlikely for several reasons.
Firstly, retail remains an extremely crowded and competitive sector and with so many mouths to feed, some are likely to go hungry.
Second, the pandemic has created a lot of churn and change, and not all retailers are fully optimised to cope with this.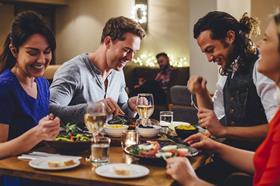 Thirdly, while 2021 will be a good year for retail, an increasing amount of consumer spending will be diverted into non-retail areas like travel and dining out as more of the economy opens.
Given this backdrop, it's not enough to sit back and wait for sales to materialise. Retailers will need to proactively respond and adapt to trends in order to generate growth – that goes for businesses across the globe, not just in the US.
But there are numerous examples of what successful American retailers are currently doing that others can learn from worldwide: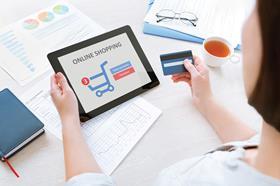 Allowing anywhere shopping. The pandemic had a dramatic impact on where and how people shop, pushing many more online. There is no doubt that physical trade will come back, but more consumers than ever will be omnichannel. Retailers like Bed Bath & Beyond have quickly adapted by adding options for store and curbside collection and are now overhauling their technology to offer consumers an even more seamless experience.
Flexing formats. As shopping habits have changed, so has the purpose and function of stores. Savvy retailers are experimenting with new formats to address this changing role. This includes electricals chain Best Buy, which is testing a new store type with reduced selling area and increased backroom space for managing fulfilment operations. Macy's is also trialling a smaller format called Market by Macy's, which it can open in off-mall locations.
Creating community. Consumers have had a year of minimising interactions with others, so creating a sense of community is a valuable differentiator. This doesn't necessarily need to be in-person, as home improvement giant Lowe's has shown with its free family-activity kits which can be ordered online and collected curbside from its stores. The kits allow kids to undertake tasks in their neighborhoods such as planting tree saplings or creating a butterfly garden. This helps keep Lowe's foremost of mind as spring and gardening season come into view.
Focusing on sustainability. Values have shifted during the pandemic and it seems consumers are more alert to sustainability. This is one of the reasons why Nike is moving into resale with its Nike Refurbished program. Levi's made the move late last year, allowing customers to return worn jeans and jackets in exchange for a gift card. The used garments are then cleaned and refurbished and sold on Levi's dedicated secondhand website. By tapping into the psyche of the circular economy, brands can expand their audience and increase loyalty.
Showcasing newness. After a year of stagnation in which inspiration from travel and other pursuits was curtailed, many consumers are craving newness. They are in discovery mode, looking for interesting products across all categories. Target is extremely good at satisfying this need, mainly thanks to its partnerships with innovative direct-to-consumer brands like Grove Collaborative and Care/of. Every month sees new products introduced to stores, making Target a destination for those looking for something different.
Pushing permissible indulgence. With the pressure and gloominess of the pandemic, consumers indulged themselves far more, with sales of chocolate and other treats soaring. While this trend is set to continue, the growing appreciation of wellness means people will be increasingly looking for permissible, part-healthy indulgences. This is one of the reasons Amazon recently launched its own premium snack brand called Aplenty and Target unveiled a new private brand called Favorite Day.
Enhancing experience. Experiential retail was a buzzword before the pandemic, but for many retailers it will remain important. Outdoor retailer REI will open a new store in Jackson, Wyoming this summer that will offer workshops, rentals, repairs, and a whole host of experiences from kayaking to hiking. This helps differentiate it from rivals, creates loyalty to the brand, and increases the amount of revenue generated.
Move marketing. Traditional marketing remains important but to reach lucrative consumer groups such as Gen Z, retailers need to shift marketing spend to channels used by these shoppers. In March, Walmart held a livestream beauty event on TikTok hosted by various influencers. The initiative helped expand its followers and boosted sales.
While this list isn't exhaustive, it showcases some of the thinking and strategies retailers are employing to secure a prosperous future and to take advantage of the sunny outlook for retail sales.
Those that experiment and try new things have a much greater chance of success. Those that don't will find their growth stunted as they are crowded out by their thriving counterparts.

Neil Saunders is managing director of GlobalData Retail.