The Co-operative has hired the Government's chief data officer and executive director of digital Mike Bracken to lead its digital operations.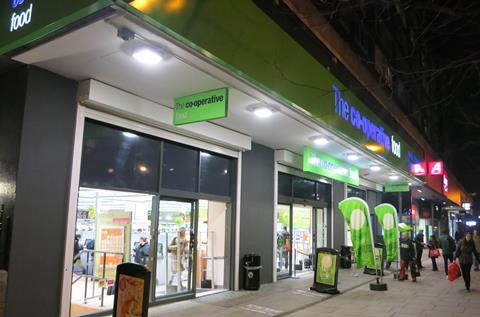 The mutual says it wants Bracken to "drive the group's digital content and strategy", and it seems it has found the right man to get behind the wheel.
Earlier this week it was revealed that Bracken would be leaving his Government role after almost five years in the dual position.
It was a move that took many by surprise, coming just months after he had declared he had no desire to leave. Indeed, Bracken only took on the chief data officer role in March.
Co-operative coup
But the stir his new appointment sparked on social media today has perhaps been an even more fervent reaction than Monday's news of his Whitehall departure.
Former Maplin group marketing officer Breffni Walsh tweeted "what a coup…digital transformation here we go", while Labour MP Tom Watson said that Bracken had been "Britain's most effective civil servant" during his time working with the Government.
As for Bracken himself, he believes his new role, which he described as "a fantastic challenge", is not too different from the one he currently fulfils to such acclaim.
"The values and ethics of Co-operatives are more relevant in society today than they have ever been"

Mike Bracken
"There are many parallels between Government and the Co-operative," Bracken wrote in a blog on his website today.
"The opportunity to work at scale, in a £10bn organisation, the chance to set a digital strategy and improve member experience, to work with inspiring colleagues all over the country and to build strong businesses serving diverse audiences. It's another fantastic challenge.
"The Co-operative movement is close to my heart. The values and ethics of Co-operatives are more relevant in society today than they have ever been and are highly congruent with the open internet. The group has millions of members, and its 70,000-plus colleagues are some of the most committed and community spirited I have met.
"The organisation, after some painful years, is in rebuild mode, and it is its digital strategy, focused on its membership and people, that will define it in the next few years."
Ecommerce calling?
Bracken's turn of phrase, combined with the very news of his appointment, is sure to spark rumours that the Co-op's food business is poised for a move into ecommerce. If that is the route the mutual is preparing to take, Bracken's CV suggests he is more than capable of spearheading its strategy.
After gaining a degree in American studies and history at Brunel University in London, Bracken completed a masters in Latin American studies at the University of Liverpool.
He began his working life in 1994 as a technology writer and editor. We has worked at EMAP – which publishes Retail Week, The Guardian and numerous other media brands.
Bracken returned to education in 2002, taking a part-time course at Henley Business School, while initially working as an independent consultant. He then became commercial and HR director at technical services company Wavex Technology.
In January 2008 he joined Guardian News and Media as director of digital development. He left in May 2011 to take up his current role at the Cabinet Office, where he was responsible for creating the Government Digital Service (GDS) that has transformed its Gov.uk website.
A year after joining the Government, Bracken ranked 13th in Wired magazine's Top 100 Digital Power Influencers List, an accolade that backs up Co-operative chief executive Richard Pennycook's view that the group is now "attracting the best talent in Britain."
Mutual admiration
Such admiration from Pennycook appears very much mutual. "Richard has created a hugely impressive and collaborative executive board, and now seeks to attract digital talent all across the organisation and give it board level presence," Bracken wrote in his blog.
"His support for digital and his willingness to reform institutions so they can focus on serving their users were the clinchers. The Co-operative has a history of adapting its institutional set-up to best meet member needs."
"There's no reason why the Co-operative shouldn't be able to move as fast and be as agile as any digital organisation"

Mike Bracken
He added: "Like Richard, who has carefully brought the institution through a rescue phase, I am convinced that membership, and the digital services that connect members to the Co-op, are central to the organisation's future. There's no reason why the Co-operative shouldn't be able to move as fast and be as agile as any digital organisation – we will do that.
"But what will make it special will be feeding the organisation's commitment to community engagement into the digital relationships we build. There are new opportunities to explore in the nascent 'data economy', in new services and platforms for co-operation – but they will be better and stronger because they will be infused with Co-operative values.
"This will require ambition, teamwork, listening to our members and correcting our course as we go, all based on the Co-operative values we inherited from the original pioneers. In Government, we worked hard to create an international movement of digital pioneers to remake the state, digitally. In the Co-op we already have the movement, now we have to remake it for the digital era."
That is the challenge that will face Bracken and his new employers when he takes up the role in October.
But it is already clear that by securing the services of Bracken – who was awarded an MBE in 2014 partially for his efforts in developing grassroots football in Hackney – the Co-op has scored another important goal as its turnaround plan gathers momentum.