Consumer confidence slipped into negative territory in July, just a month after recording its first positive result in nine years.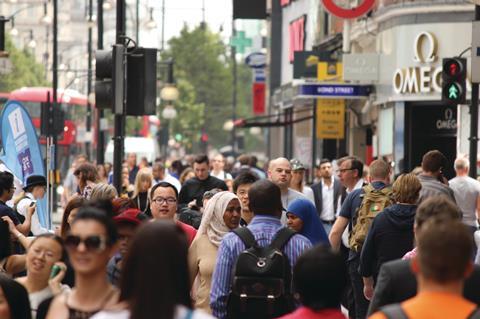 According to the GfK's UK Consumer Confidence Index, sentiment slipped three points month on month in July, to -2. This follows a rise to +1 in June, which represented the first positive result since March 2005.
The biggest driver of the July decline was consumers feeling less upbeat about the economic recovery, although all five components of the index dropped.
Expectations for the general economic situation over the next 12 months decreased four points to 9, although this is still 18 points higher than this time last year.
The forecast for personal finances over the next 12 months decreased one point to +2, month on month.
The Major Purchase Index decreased one point to -3.
GfK managing director of social research Nick Moon said: "No sooner had the Index crossed into positive territory last month – for the first time in nearly 10 years – than it fell back into the negative.
"All five of the component parts of the Index fell this month, with four-point drops in both the questions about the country's general economic situation being particularly noticeable. The almost relentless rise of the last six months couldn't continue indefinitely, and the Government will be hoping this is just a temporary setback rather than the forerunner of a wider decline in confidence."