It has been a constant theme of Dave Lewis' four years in charge of Tesco – building a simpler, more sustainable business focused on serving customers better.
On Monday, Tesco revealed the latest phase of that long and arduous journey during a series of emotionally charged meetings with staff.
The grocer is streamlining its operations across a number of areas, which will impact 9,000 staff. Around half of them are expected to lose their jobs.
Service counters such as fishmonger's, butcher's and delicatessens will close in 90 Tesco stores. The number of hours required on merchandising will be slashed as the grocery giant reduces the number of layout changes it makes in its supermarkets.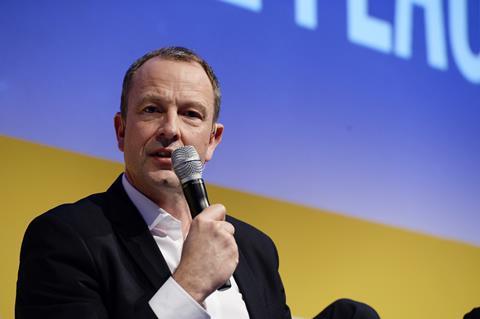 Similarly, there will be a "significantly reduced workload" for those working on stock management as new technologies track gaps on shelves. Staff canteens will no longer have a hot food service – negating the need to employ third-party caterers – and 500 jobs will be axed at head office as the retailer moves to a "simpler and leaner structure" at Welwyn Garden City.
Lewis' 'Drastic Dave' moniker, earned for his ruthless approach during his Unilever days, has resurfaced in various media reports in the wake of this latest round of restructuring. But Tesco, just as other retailers have in the past, was quick to emphasise the ongoing need for operational change.
"The market is challenging and we need to continually adapt to remain competitive and respond to how customers want to shop," Tesco UK and Ireland boss Jason Tarry said.
TCC Global's insights director Bryan Roberts empathises. "It's disastrous news for the employees that are being impacted, but everything Tesco has said does reflect the changing nature of retail," he acknowledges.
"Shoppers are changing, their habits are changing, their expectations are changing. That means certain parts of the store cease to become profitable and Tesco is acknowledging that by recalibrating how it operates.
"It can identify, with absolute precision, which counters make money. You obviously can't leave them unmanned, so there is a payroll cost associated with them, and if they are not turning over enough money then you have a decision to make – do you continue to run a department at a loss to enhance the overall appeal of a store, or do you start cutting out those parts of the store?"
Basic economics
Bernstein analyst Bruno Monteyne – himself a former Tesco director – also understands the motivations behind the grocer's sweeping changes.
He believes they would have been "planned and executed over several years" rather than being a knee-jerk reaction to the "competitive and challenging market'".
Those challenges have been borne out much more than the changing shopper habits Tarry alludes to. A perfect storm of rising rents, ballooning business rates, the increasing popularity of online shopping and the relentless onslaught of the discounters has forced Tesco – and its big four rivals – to radically rethink operations.
"The increased wage costs, National Insurance contributions, business rates and the like will all contribute to the basic economics of the counter operation making little sense in many stores," Grocery Insight director Steve Dresser says.
"If you are taking X [pounds] per week and costs related to staff rise, you can cut staff but service counters need manning, so it's not a real option."
"It doesn't appear that a lot of shoppers are habitually frequenting the counters and spending a lot of money through them"

Bryan Roberts, TCC Global
The emergence of the discounters as a mainstay of British food shopping has also played a big part in Tesco's streamlining. The supermarket giant is bidding to regain a group margin of 3.5% to 4% by 2020, and so operating in a more efficient fashion – in the way that Aldi and Lidl so famously do – has been a central driver.
But the growth of the German duo has had some potentially unforeseen consequences. As Tesco ploughed investment into its entry-level ranges – creating the successful stable of 'Exclusively at Tesco' brands – shoppers have been slowly lured away from the service counters that were so long seen as a crucial differentiator between big-four operators and their discount counterparts.
"The irony with this strategy is that chasing discounters in meat, fish and cooked meats has led to a strengthening of the value tier in terms of price points and range, designed to stop discounters establishing a price gap," Dresser explains.
"However, if you make your aisle of product cheaper and certainly equivalent to discounters', then there are fewer reasons to visit the service counters unless you are a real die-hard shopper."
Beware the pitfalls
The finances, then, seem to stack up. But could the changes have an adverse effect on the store experience? It is a pitfall that both Sainsbury's and Asda have fallen into in the not-too-distant past.
Both grocers made radical changes to store teams over the past few years, most recently Sainsbury's when it "reset" its shopfloor structure in 2018. The business "streamlined" the number of in-store roles, creating five "broader" positions – down from the 22 it used to offer.
But availability in its stores suffered during a hectic summer of trading, as its supermarkets struggled to keep up with demand heightened by the heatwave and England's surprise progression in the World Cup. Those issues were not fully addressed ahead of the crucial Christmas period, despite the protestations of boss Mike Coupe.
Similar fears may well be raised among analysts and Tesco investors after it said it had "found a simpler way to conduct store routines", which would be rolled out to all its shops.
Clive Black, head of research at M&S and Morrisons house broker Shore Capital, is among those who admits he will be "watching with heightened interest to see overall availability in the estate over time" as the new model filters through.
Roberts, however, has few concerns and suggests some of the hours freed up from the service counters could be used to make sure customer service and availability do not deteriorate in a similar fashion.
"You can tell that counter staff aren't all rushed off their feet. If they can be redeployed elsewhere to contribute a lot more to customer service, or to improve availability, then arguably that's a better use of their time and Tesco's money than standing behind a quiet service counter. I wouldn't read too much into it in terms of the impact it will have on the broader offer," he argues.
Minor risk
But could the loss of those counters – and the expert knowledge that employees working on them are supposed to provide – ultimately lead to a loss of customers? After all, Morrisons sees its Market Street proposition of butchers, bakers and fishmongers as a key USP – and that could leave it well-positioned to reap the rewards of Tesco's move.
"To some shoppers, at least, counters are an important part of how they shop. It might be the case that this is a deal-breaker for them and they will shop elsewhere," Roberts says.
"Anybody doubting the Tesco margin recovery should think again"

Bruno Monteyne, Bernstein
"The obvious choice for those shoppers would be Morrisons and, to a lesser extent, Waitrose. Indies as well might be able to step up to the plate on meat and fish in particular. But ultimately, fresh fish in the UK is such a microscopic part of our way of life that not many people are going to miss those counters.
"So the overall risk of Tesco losing customers is minor. It doesn't appear that a lot of shoppers are habitually frequenting the counters and spending a lot of money through them."
Echoing Roberts' views, Monteyne concludes that "the plan reassures us in many ways" and insists the impact on Tesco's quality credentials "should be minimal".
But the effect on costs should be more visible. Monteyne estimates Tesco will save between £150m and £170m a year as a result of the latest structural changes. About 70% of those benefits will be felt in 2019/20 – the year Tesco is aiming to return group margins to that magic figure of almost 4%.
Monteyne's ultimate conclusion should ring in the ears of Tesco's critics and rivals: "Anybody doubting the Tesco margin recovery should think again."