Josie Roscop began her career in fashion as a model, but now she's trying on a different outfit as customer director of River Island.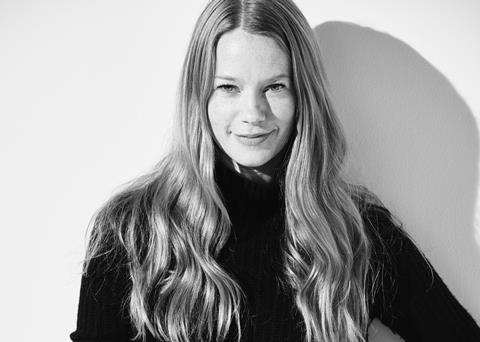 After being spotted as a model when she was 16 years old, Roscop's life changed dramatically. As a teenager she moved from the UK to cities such as Paris and Milan, walking the runway for famous designers including Alexander McQueen and modelling in glossy magazines such as Elle. It was this taste of fashion life that cemented Roscop's desire to become a designer. After five years of modelling, she studied at the Fashion Institute of Technology before working for a mixture of small companies, gaining skills in areas such as design, marketing and PR.
"I moved back to the UK in 2002 and decided I wanted to work for a bigger company," says Roscop, who has been promoted to the new role of customer director from marketing director.
The new role is part of River Island's wider strategy to increase engagement with customers across its different product divisions and touchpoints.
A friend recommended she would have the right skill set for marketing and soon enough she was hired by lingerie brand Gossard as brand manager. "That's what started my career in marketing. I was there for about four years then I moved to Sainsbury's to help set up the TU clothing team and help the grocer become a fashion champion. I gained a lot of great experience in a strong customer-focused business. I learnt about data and insight and about planning classic campaigns, which was great as I'd never studied marketing at university."
Roscop stayed for about six years, during which the team swelled from 10 to 200 staff.
After Sainsbury's she landed a role as fashion controller at River Island and quickly progressed up the ladder to marketing director.
Under her leadership, Roscop helped oversee the launch of the retailer's first TV campaign in 2014, a change in strategy for the chain, which had previously focused on outdoor campaigns. More recently, she has helped steer the creation of a plus-size range, RI Plus, catering for sizes 18-24. The label launches in March.
In her five years as marketing director, what's she most proud of? "Carrying out huge consumer research to understand our positioning and off the back of that refocusing our brand and running 360° marketing campaigns in a structured way," responds Roscop. "We advertised on TV and in cinemas, built our digital team and focused on that area in terms of people and media investment. So it's that journey of brand positioning." She's also proud of the collaboration with pop singer Rihanna, which helped River Island gain major press exposure and help drive sales.
"Remember when River Island was middle of the road? She came in and made it cool and relevant. Look at their website, it's cool"

Moira Benigson, The MBS Group
Moira Benigson, founder of recruiter The MBS Group, says under Roscop's eye, River Island has emerged as a stronger, more fashionable retailer.
"Remember when River Island was middle of the road? She came in and made it cool and relevant. Look at their website, it's cool."
Still, while she's helped River Island gain press exposure, there's certainly a lack of media attention and even social media presence for the new customer director.
"Josie doesn't have a big personal profile like other marketing directors," says Benigson. "She's not like that. But what's interesting is that she is high profile in the fashion world, and is known at the BFC [British Fashion Council] and among journalists from Vogue and so on. They admire her."
As for the future, in her new role Roscop will be responsible for building the chain's customer relationships as well as heading up PR, VIP services and the graphics team.
She's excited about the new trends seeping through and the launch of the plus-size range in March. "It's great to be able to bring River Island to more women."
Beyond journalism Roscop also has other admirers. "I met a very high-profile model recently," says Benigson, "and she was saying how incredible and clever Josie is and how River Island has become so cool because of her." Certainly in her new role, it'll be the customers she'll be hoping will be saying that too.