Fashion retailers have suffered their steepest sales decline in seven years after almost £700m was wiped off the value of the market.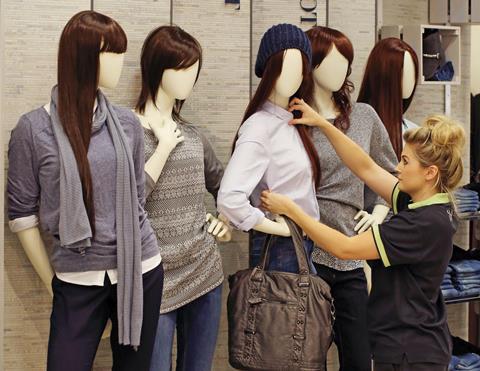 The struggling sector has now notched up four consecutive months of declining sales since June, when the market contracted for the first time in six years as sales growth fell 0.1%.
According to the latest figures from Kantar Worldpanel, almost £700m was lost from the value of the market in the 52 weeks to September 25, compared with the same period the previous year.
Kantar said the figures did not take into account the closure of BHS, which shuttered its final stores at the end of August, but said the slump in value was "equal to one of [our top fashion retailers] disappearing from our high streets".
BHS accounted for £400m in fashion sales – encompassing clothing, footwear and accessories – every year, Kantar said.
Kantar Worldpanel customer insight director Glen Tooke warned: "If this spend isn't reapportioned throughout the market then we'll be seeing the decline continue."
The words of caution come just months after Next boss Lord Wolfson suggested that the retailer's current financial year would be its "toughest" since 2008.
Last month, Next revealed that half-year pre-tax profits had fallen 1.5% to £342.1m as it warned it would be putting prices up next year following Brexit.
Industry trend
But Next is far from the only fashion retailer feeling the pinch from economic uncertainty, unpredictable weather and discount-hungry consumers.
Fellow industry bellwethers Marks & Spencer and Primark have both posted weaker-than-usual results, while Bonmarché's profit warning in September was its second in less than a year, emphasising how difficult trading has become in the sector.
Tooke added: "Fashion retailers are still following the same patterns of over-buying and deep discounting and consumers are increasingly reluctant to pay full price.
"Retailers have responded to falling sales by investing less in their lines, when what they need to be doing instead is addressing these problems more proactively.
"Rather than chasing after the same 'micro trends' as every one of their competitors, they need to work on understanding what their customers really want and to fulfil their needs."